If you're thinking about what to give your Lancer this holiday season, you might want to consider a Longwood class ring.
In addition to being a lasting memento of one of the most pivotal times of their lives, a class ring gives your junior or senior Lancer—as well as their invited guests—the opportunity to participate in Longwood's Ring Ceremony. It's a cherished tradition where Longwood President W. Taylor Reveley IV and a member of the Alumni Board present students with their rings, which have spent the previous night in a special locked chest in the Rotunda.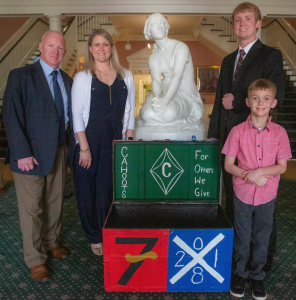 The next Ring Ceremony is set for Saturday, March 25, 2023. The final date to purchase a ring in time for it to be presented at the 2023 Ring Ceremony is Feb. 9, 2023. Everyone who purchases a ring by Feb. 9, 2023, will receive an invitation to the ceremony.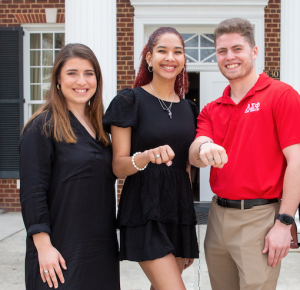 Balfour is the only company to offer the official Longwood ring. Visit the Balfour website to see options and costs.
More information is available online about purchasing a ring and the Ring Ceremony. Or contact Alumni and Career Services at alumni@longwood.edu.
—Sabrina Brown