If your student seems a little more focused or even stressed these days, it's usually just a natural consequence of exam time. As an antidote, Longwood has sprinkled the end of the semester with some traditions that provide a break from what can be an intense time of year.
These include the Grand Illumination, the lighting of the 24-foot holiday tree in the Rotunda of Ruffner Hall; caroling by the Camerata Singers, also in Ruffner; and Late Night Breakfast in Dorrill Dining Hall.
President W. Taylor Reveley IV officially started the holiday season on Tuesday night when he turned the switch on the 10,000 lights on Longwood's holiday tree. The tradition of having a holiday tree in the university's main building began in about 1887. Surrounding the tree are displays noting several traditional holiday celebrations, including Chanukah and Kwanzaa.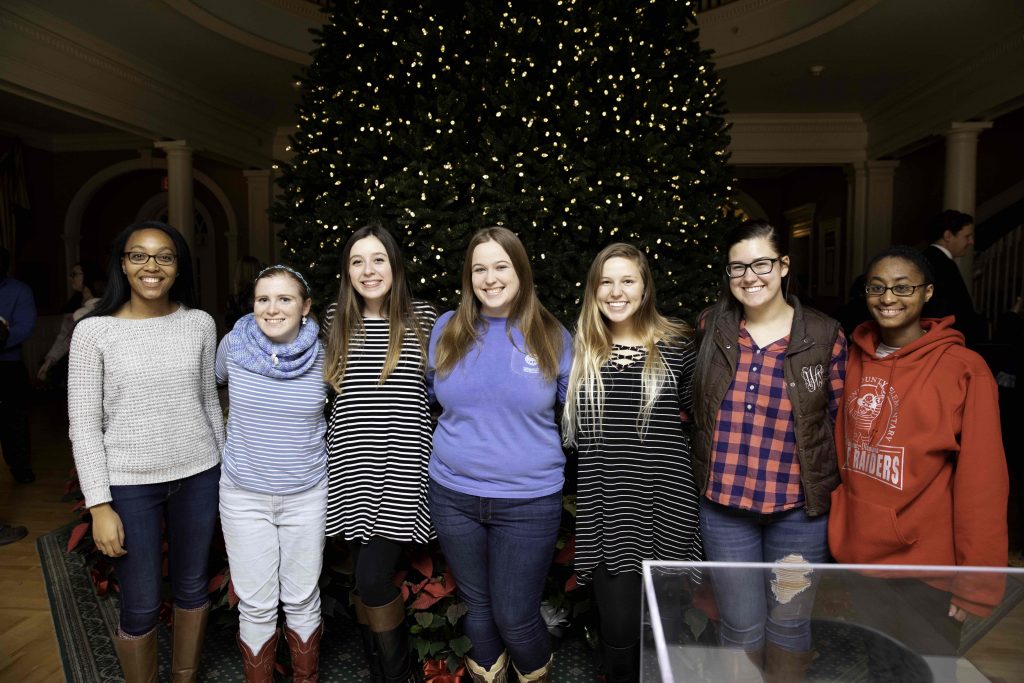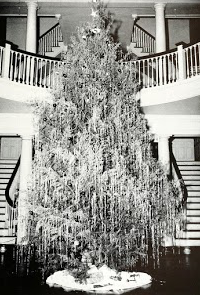 Tomorrow at 11:15 a.m. in the Rotunda of Ruffner Hall, the Camerata Singers will gather around the holiday tree and lift their voices in traditional melodies of the season.
On Sunday, Dec. 2, beginning at 10 p.m. volunteer faculty and staff will serve up a hot breakfast of eggs, bacon, biscuits, and more to send students into exam week well-fed. Legend has it that Late Night Breakfast began at Longwood in 1999 at the suggestion of Susan Sullivan, who still works at Longwood and is director of the University Center and Student Activities. Fueled by the substantial breakfast and encouraged by faculty and staff, students usually turn the dining hall into an impromptu dance floor.
If your student seems to be experiencing more than the usual stress about exams, encourage him or her to discuss how they're feeling with a friend or a professor they know—or to check in with the professionals at Counseling and Psychological Services (434-395-2409).