Is there anything that puts more joy in your heart than seeing your child graduate from college? As the parent of a college graduate myself, I'd have to say, "Nothing I can think of."
All the questions we parents ask ourselves while our sons and daughters are in college—Will they make friends? Will they be happy? Will they find their academic niche?—are laid to rest on the morning of Commencement day, and all that's left is the celebrating.
And I can tell you there was plenty of celebrating on campus this past weekend as graduate and undergraduate students received their degrees in person, surrounded by their fellow graduates and seated in socially distanced family pods, where they were flanked by loved ones. Longwood's senior class was among the few across the commonwealth to gather entirely together for Commencement.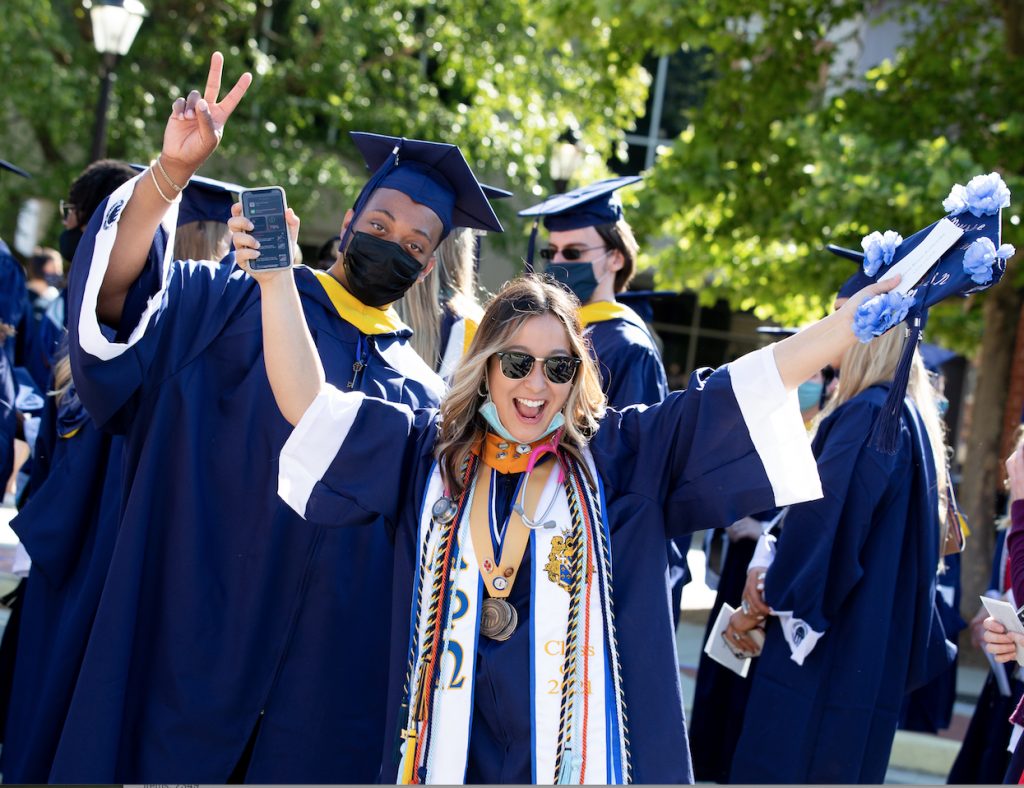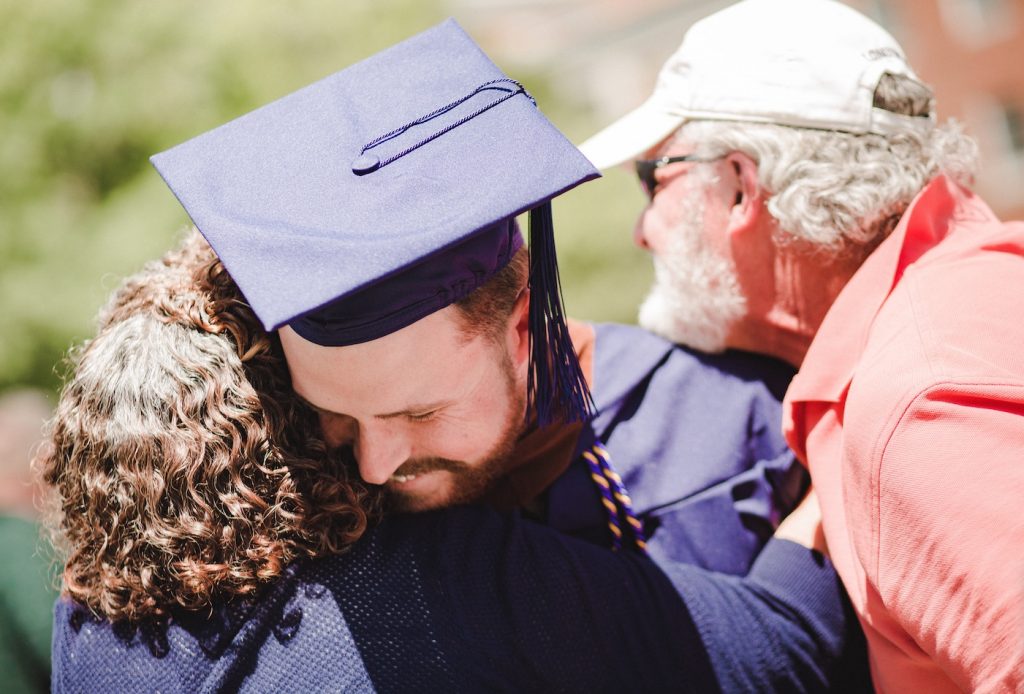 If you didn't attend the ceremony and would like a summary of what happened, you can read all about it here. You can also view a digital copy of the Commencement program.
But, as they say, a picture is worth a thousand words, so that's what I'll devote most of this post to today.
Heartfelt congratulations to all of you whose Lancers moved to alumni status this weekend. Please know that, along with your students, you are a forever part of the Longwood family.
—Sabrina Brown