If you're like me, it only takes a couple of days of mild temperatures and sunshine to make you want to hop in the car and go—somewhere, anywhere.
So I have a suggestion that would add some purpose to that urge, both for you and for your friends, family or neighbors who have high-school students delving into a college search this spring.
Think about a trip to Farmville and Longwood.
April 1 and 2 (Thursday and Friday) are days off from classes for Longwood students. That's a great opportunity to spend some time with your Lancer.
But first, I'd like to talk with you about how you can provide valuable help to people you know whose high-school students are looking at colleges.
Figuring out what a college or university is really like can be difficult. As the parent of a current student, you have so much insight into what it's like to attend Longwood. Don't be hesitant to share your and your Lancer's experiences with friends and family. They will appreciate your insider's perspective.
If you think Longwood would be a good fit for a high-school junior you know, please encourage their family to bring them to campus for a visit. Just in time for spring break, Longwood is hosting a series of on-campus visit days especially for high-school juniors and their families.
Dates for the junior visit days are: Mach 29-April 1, April 5-8, and April 10.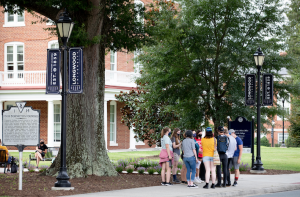 Visitors will be able to
—Take an in-person tour of campus with a guide who's a current student (while observing safety measures, including wearing a face covering)
—Get answers to questions
—And enjoy a complimentary lunch
You can direct anyone who's interested to the registration page here.
If you already have a student at Longwood, the first weekend of April might be a perfect time to visit campus. No classes will be held Thursday, April 1, and Friday, April 2. Maybe your Lancer would enjoy dinner out with the fam sometime during that weekend. A walk or bike ride together down the High Bridge Trail is also perfect "family time," or you could do some shopping along Main Street.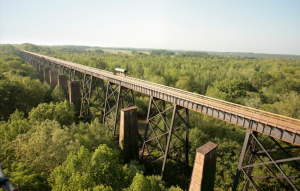 Several restaurants downtown have outdoor seating. And so do the Virginia Tasting Cellar and 3 Roads Brewery (nonalcoholic beverages are available). Bikes can be rented downtown, and, for students, they can be checked out through the Health and Fitness Center (depending on availability).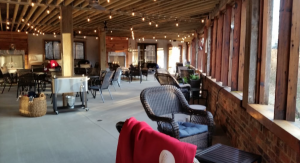 If you or your friends make the trip and are looking for a great place to stay overnight in Farmville, take a look at the Hotel Weyanoke, newly renovated and located right across High Street from campus. Mention promo code LU15 to receive a discount or book here.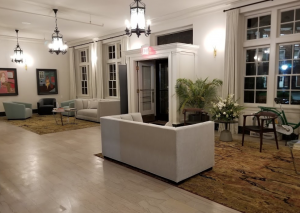 —Sabrina Brown