I was browsing through the Longwood Parents Facebook page the other day and saw several questions that I thought a wider group of parents might be interested in. So I enlisted the help of some campus experts in housing, IT, financial aid and other offices to get the official answers, which are below.
If you have any questions that you think would be of interest to other parents, please feel free to send them to me at browncs2@longwood.edu. I'll try my best to address them in a future Parent Pipeline post.
—Sabrina Brown
Does anyone know when financial aid packets (scholarships, etc.) will be sent for returning students?
RISING SOPHOMORES AND ABOVE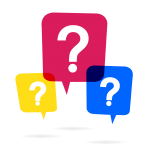 Rising sophomores, juniors and seniors should be able to access their financial aid information in mid- to late May. The information is available only by signing into my.longwood.edu. Students will receive a message at their Longwood email address letting them know when the information has been posted. No printed packets are mailed.
If your student has questions about the information in their financial aid award or any other issue related to financial aid, they should contact the Office of Financial Aid:
—livechat on the website (look for the orange "Chat With Us" button on the right side of the page at http://www.longwood.edu/financialaid/)
—email finaid@longwood.edu
—call 434-395-2077
FRESHMEN AND TRANSFER STUDENTS
Freshmen and transfer students who have been accepted for fall and filed their FAFSA by Feb. 1 should already have received their financial aid packets at their home address. They also should have been notified at their Longwood and personal email addresses that their financial aid information is available by signing in to my.longwood.edu.
If your student was accepted and filed the FAFSA by Feb. 1 and has not received the printed information or an email, they should contact the Office of Financial Aid:
—livechat on the website (look for the orange "Chat With Us" button on the right side of the page at http://www.longwood.edu/financialaid/)
—email finaid@longwood.edu
—call 434-395-2077
Packets will be sent out weekly to students who were accepted and/or filed their FAFSA after Feb. 1. Allow at least three weeks after acceptance/filing the FAFSA to receive the packet.
Other sources of information for incoming students are accepted student events, where financial aid representatives will be available in person to answer questions, and Zoom sessions with the Office of Financial Aid. More information is available here.
My senior knows nothing about the senior ring ceremony. Does anyone have any information?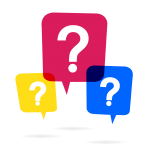 An event celebrating the presentation of Longwood class rings is scheduled for Saturday, March 20, in Radcliff Hall, the new admissions building, with a photo op in the Rotunda. The day before the event, the rings purchased this year will arrive on campus, and they will spend the night in the Rotunda.
Students who purchased a ring by Feb. 1 this year or who purchased rings last year (when the ceremony was cancelled due to Covid-19 precautions) will receive an email allowing them to sign up for a 15-minute time slot between noon and 4 p.m. Each student will be able to invite two guests to the event.
Alumni and Career Services made every effort to ensure all students eligible to purchase a ring, and their parents, were notified about this year's event and how to buy a ring. The information campaign included a series of emails they sent out from October through January to parents and students. Orders had to be placed by Feb. 1 for the rings to be available in time for this year's ceremony.
Students who purchased rings last year can contact Alumni and Career Services at alumni@longwood.edu if they would like to drop their rings off to spend the night in the Rotunda or just bring them to the event.
If your Lancer would like to purchase a ring in time for next year's ring event, they can get more information on the Balfour website here​ or they can make an appointment to meet with the Balfour representative who will be on campus March 23-24. All current juniors and seniors will receive an email with information about making an appointment. Second-semester sophomores also are eligible to purchase a ring.
Is there any benefit to buying a computer through the school—like tech support or a loaner program if something breaks?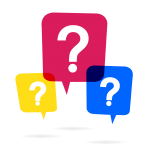 At one time, Longwood did offer a "Longwood/Dell" for students. When the program started, many students participated. However, as people became more comfortable with making their own computer purchases, participation dwindled, and about six years ago the university decided to discontinue the program.
Since that time, Longwood has provided students and parents with a set of "minimum recommended specifications" for the purchase of a laptop. Those specs and other laptop information can be found at this webpage. Technical support for software, malware removal and other computer issues is available for students regardless of the type of laptop they bring with them to campus through via the student support technician (SST) program. Learn more about the SST program at http://www.longwood.edu/sst. Longwood does not perform hardware/warranty work on student machines.
Questions can be directed to Kim Redford, director of user support services, at redfordkc@longwood.edu.
Does anyone know where students can find a report card? We need to provide grades for new car insurance, and my daughter can't find it online.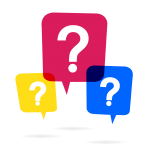 Longwood doesn't print grade reports, but students can print an unofficial transcript once grades are posted for a semester through their my.longwood.edu account. Instructions for how to do this can be found here.
Related to this question, insurance companies often want verification of enrollment, which shows the student is attending full time and is in good standing. Instructions and the form to fill out for this purpose can be found here.
It's important to note that parents can't request this information. The student must submit the request.
Questions about these issues should be directed to the Office of the Registrar at registrar@longwood.edu or 434-395-2580.
My daughter received a remittance check yesterday from the university. Does anyone know what this could be for?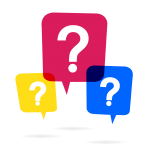 The Student Accounts Office sends out refunds weekly throughout the semester for financial aid refunds, including student loan refunds and Parent Plus loan refunds, as well as for refunds from dropped classes. If you have questions about a refund check, you should contact Student Accounts at 434-395-2067 or studentaccountsoffice@longwood.edu.

Did anyone look at the 1098-T form yet? Who do I call if it is not correct or to ask questions?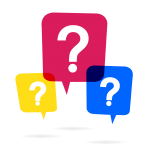 A 1098-T is a tax statement that all colleges and universities are required to prepare for students with tuition charges and payments in a tax year.
Students and parents (if the student has given parents access) can find their 1098-T statement in the student payment portal accessed through my.longwood.edu or the authorized user portal (parents). 1098-T forms are generated by Jan. 31 of each year.
Parents or students who have questions should can contact Student Accounts at 434-395-2067 or studentaccountsoffice@longwood.edu.
Please note that parents must be listed as an authorized user in the payment portal or on the student's FERPA form to receive information about their student's account.
How is the lighting at Lancer Park at night? Is the stairwell area well-lit?
Lancer Park is a well-lit apartment complex with lighting in front of each garden-style apartment and townhouse. There is lighting inside each apartment stairwell.
What is the difference between Lancer Park and Lancer Park North/South? How close do you get to park to your apartment?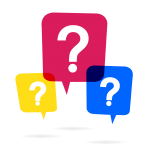 Lancer Park consists of garden-style 2- or 4-bedroom apartments and 4-bedroom town houses. Each student has their own bedroom within the apartment unit. Students are provided with semi-private bathrooms and a shared kitchen/living room space.
Lancer Park North/South consists of two buildings in the Lancer Park complex that are adjacent to Brown Commons. The two buildings have shared hallways that provide access to each apartment. Lancer Park North/South provides 2-bedroom, 4-bedroom and studio apartments.
Similar to Lancer Park, the apartments provide each student with their own bedroom. The apartments also provide semi-private bathrooms and a shared living room/kitchen space.
Parking is available in front of individual apartments and town houses in Lancer Park. In Lancer Park North/South, parking is available in close proximity to the two buildings.
My son is registered for fall semester. Is there a place on the website for roommate matching?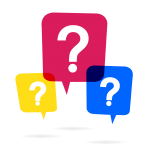 In early June, new students will receive instructions via email about how to complete the online housing application/survey. On the survey, students can either request a specific student to room with or can complete a roommate-matching survey to be paired with another student.
The housing application will also allow the student to indicate if they have a preference for a single room with no roommate and to indicate a building preference. Students will receive their housing assignments in early July.
Many students meet other students and find roommates on the Class of 2025 Facebook page run through the Office of Admissions.
How can my student access the housing app or ask questions about housing?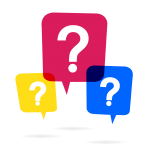 The housing application will be available to new students in early June. Once available, each student will receive an email with instructions. Any student with housing questions can email housing@longwood.edu or call the Residential and Commuter Life office at 434-395-2080.
When can student athletes move in on campus in the fall?
In compliance with NCAA guidelines, Longwood Athletics will communicate with each eligible pre-season team about their arrival dates. August early arrival dates are not available at this time.