Ask just about anyone who works at a university, and they'll tell you campus involvement is key for students to get the most out of their college experience.
There are many ways to do this, but one of the easiest is joining a student organization. Longwood has loads of these organizations—more than 175—and students are always starting new ones based on their specific interests.
We have a belly dancing club and a club football team. We have clubs for languages, musicians, academic disciplines, thespians and equestrians. We have social fraternities and sororities.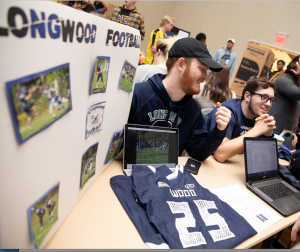 We have a student organization whose members work with children in Farmville to encourage academic achievement, good citizenship and a healthy lifestyle. We have students who get together to play chess, to strengthen their spirituality in a variety of religions and to support Longwood athletics.
In short, we have a club for just about everything. You can see a complete list of Longwood's student organizations here: https://lancerlink.longwood.edu/organizations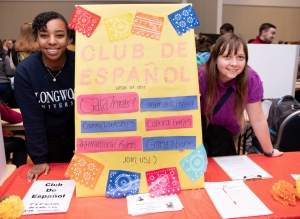 At the beginning of each semester, members of these organizations participate in an Involvement Fair to reach out to their fellow students and welcome them to join the club. But students can join many clubs at any time during the semester.
Here's the link to a video of a recent Involvement Fair: https://www.youtube.com/watch?v=E0Aogg-ZG1E
Encourage your student to get involved! It's a great way to make friends and to get connected on campus.
—Sabrina Brown