Your students have been working and playing hard this spring.
I'll let these photos of Spring Weekend and other activities speak (mostly) for themselves. I hope it makes your heart happy to see your Lancers thriving.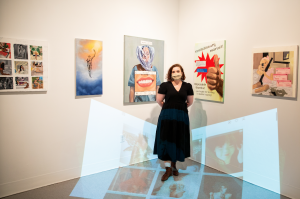 Senior art students are showing off their creative works in this year's Point of Departure exhibition at the Longwood Center for the Visual Arts.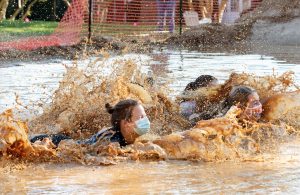 Oozeball (volleyball played in the mud) is a time-honored Spring Weekend tradition at Longwood.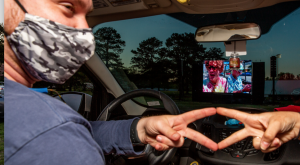 Also a Spring Weekend favorite is Bandfest, this year held in a drive-in format with virtual performances on a giant screen. Bandfest is put on by WMLU, Longwood's radio station.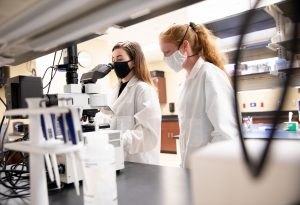 The two biology majors shown above were among just 60 undergraduates nationwide selected to be featured in one of the most prestigious research showcases in the country. You can read about them here. Research is an important part of the Longwood experience across all disciplines—so much so that for one day each semester classes are cancelled and students present their work.  Check out this semester's presentations during Longwood's Student Showcase for Research and Creative Inquiry here.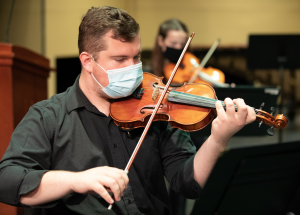 The String Ensemble, new this year, played selections ranging from Vivaldi to bluegrass in its spring concert. It's just one of many Longwood music groups that enrich college life for music majors and nonmajors alike.
—Sabrina Brown