Depending on when you're reading this, your Lancers are just about to sit down to—or have recently enjoyed—Longwood's traditional Thanksgiving dinner in Dorrill Dining Hall. The turkey dinner with all the trimmings—including Longwood's famous baked Alaska for dessert—is one of students' favorite yearly events.
Many of them would have worked up an appetite by presenting their research and other academic projects at the Fall Student Showcase for Research and Creative Inquiry held today from 3:30-6 p.m. With more than 500 students presenting in just 2.5 hours, it's an exciting event. Included in the showcase are poster and oral presentations, theatre and music performances, and a photography and haiku display.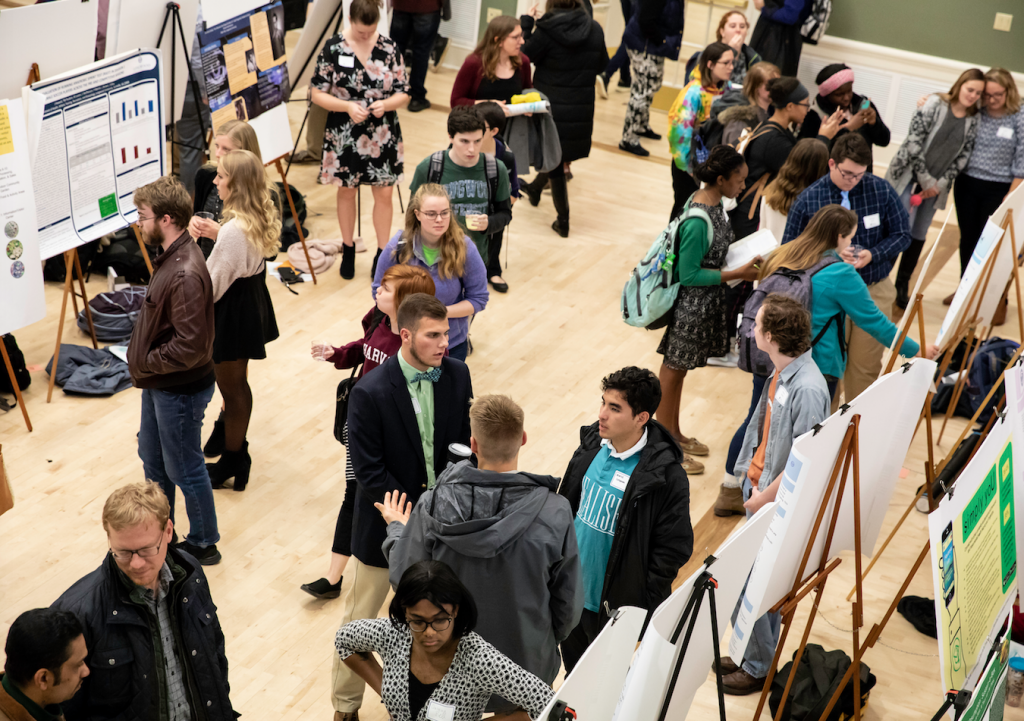 With the holidays right around the corner, I thought it might be helpful to provide some information about housing, transportation and the university closing dates, which is below.
Wishing you a wonderful Thanksgiving surrounded by family and friends.
—Sabrina Brown
UNIVERSITY CLOSING
The university, including all administrative offices, will then be closed on Wednesday, Nov. 26, through Friday, Nov. 29, with classes resuming at 8 a.m. Monday, Dec. 2.
HOUSING DURING THE BREAK
*Residential communities close at 6 p.m. Tuesday, Nov. 26, and reopen at noon Sunday, Dec. 1.
*Residence hall rooms and apartments may be entered by staff during the break to complete work orders and for safety inspections.
*Students who want to attend or participate in the Grand Illumination of the holiday tree on Tuesday, Nov. 26, from 5:30-8 p.m. should register to stay. Anyone who has not registered to stay won't have access to their residence halls/apartments beginning at 6 p.m. that day.
Registering to Stay
*If your student lives in Longwood-managed housing, they can arrange to stay on campus during the Thanksgiving break, in their current hall/room, by filling out the required online form before the pre-deadline of midnight Monday, Nov. 25. Here's a link to the form: Thanksgiving break housing form. Filling out this form by the deadline assures that your student's ID card will continue to provide access to the residence hall and that, as a safety measure, the Longwood Police Department knows that your student is on campus during the break. Students must fill out the form themselves (but you can remind them).
*If your student does not determine that they need to stay on campus until after the online registration process closes at midnight Nov. 25, they should contact Housing and Residential Life at housing@longwood.edu.
*Please keep in mind that Housing and Residential Life will close at 5 p.m. Tuesday, Nov. 26, and will not be available after that time to answer email or take telephone calls. After 5 p.m. Tuesday, Nov. 26, contact the Longwood Police Department for assistance at 434-395-2091.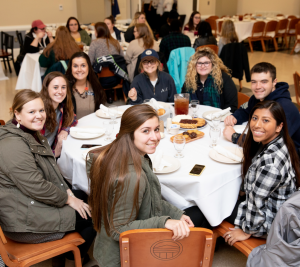 FARMVILLE AREA BUS
Farmville Area Bus (FAB) service will end at 6 p.m. on Tuesday, Nov. 26, and will resume at noon on Sunday, Dec. 1. During this time, no bus service will be available for travel to or from Lancer Park or Longwood Village.
SHUTTLE SERVICE
If your student needs transportation home for the break, shuttle service (Virginia locations only) is available from a private company not affiliated with Longwood. Breakshuttle offers service from the Longwood campus to northern Virginia (Springfield), Richmond and Hampton Roads. Basic information is summarized below. You can get additional details and buy tickets at the Breakshuttle website: https://breakshuttle.com/collections/longwood-university