Whether or not to join a sorority or fraternity is one of the many decisions college students face. Your student may want to talk this over with you, so I thought it might be helpful to provide you with some basic information. In the following Q&A, Meagan Earls Byrnes, director of Fraternity and Sorority Life at Longwood, sheds some light on Greek life Longwood-style.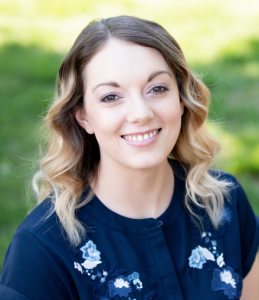 What should parents do if their student is considering joining a fraternity or sorority?
Be supportive and learn as much as you can by asking your student questions as they meet people and organizations through the recruitment process. Encourage your student to keep an open mind. Encourage your student to find the chapter where they feel most comfortable and where the chapter's values resonate with them. Fraternity/sorority members will be more than happy to tell them (and you) about their organization. Once your student is a member, become involved in the parent and family activities.

What are the recognized fraternities and sororities at Longwood?
There are 23 recognized fraternities and sororities at Longwood.

The College Panhellenic Council (CPC; sororities) comprises Alpha Delta Pi, Alpha Gamma Delta, Alpha Sigma Alpha, Alpha Sigma Tau, Zeta Tau Alpha, Kappa Delta, Sigma Kappa, Sigma Sigma Sigma and Alpha Beta Psi.
The Interfraternity Council (IFC; fraternities)comprises Alpha Sigma Phi, Gamma Psi, Pi Kappa Phi, Phi Kappa Tau, Phi Mu Delta and Sigma Nu and Theta Chi.
The National Pan-Hellenic Council (NPHC; historically African-American sororities and fraternities that accept prospective students from all ethnicities) comprises Alpha Phi Alpha Fraternity, Inc., Alpha Kappa Alpha Sorority, Inc., Delta Sigma Theta Sorority, Inc., Phi Beta Sigma Fraternity, Inc., Zeta Phi Beta Sorority, Inc., and Sigma Gamma Rho Sorority, Inc.
A new addition to the community is Gamma Rho Lambda, an all-inclusive multicultural and LGBTQ inclusive sorority.
What does it mean to be a recognized Greek organization?
The Student Government Association (SGA) of Longwood University has a defined process for students wishing to create a student organization to apply for official recognition. This process is detailed in the Student Handbook. Recognized student organizations (RSOs) benefit from multiple levels of support from the university. For many groups, this includes access to professional staff/faculty members and university resources and facilities. In most cases, RSOs housed under the Office of Fraternity and Sorority Life are supported by the university as well as by an inter/national entity.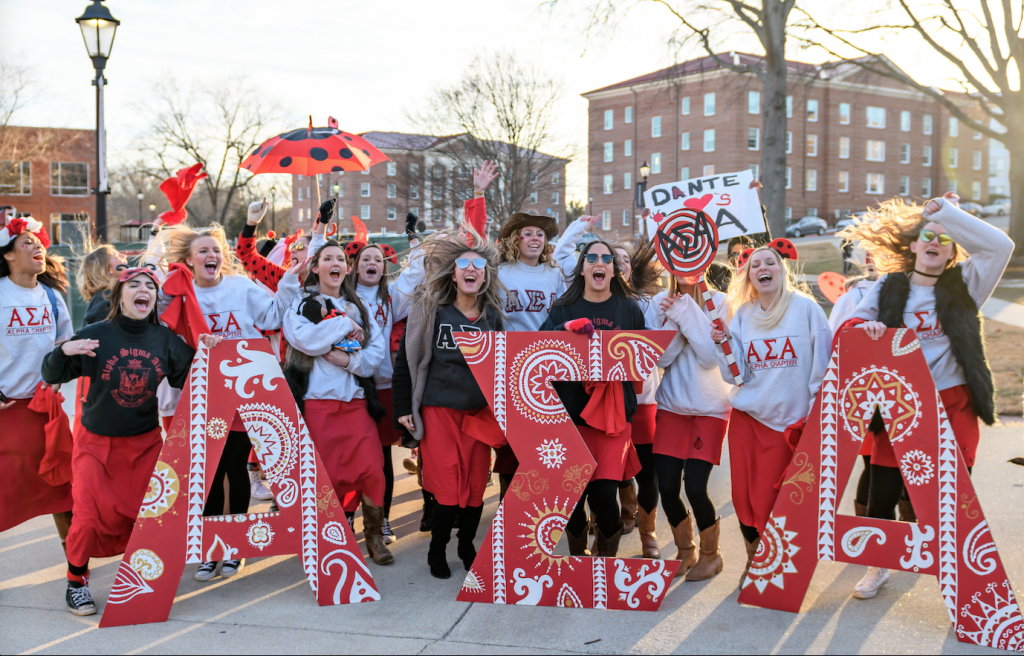 What are the unrecognized fraternities and sororities at Longwood?
Current unrecognized organizations are: Delta Tau Chi (also known as Delta, DTX), Zeta Chi Alpha (also known as ZXA) and Sigma Phi Epsilon (also known as SPE).
What does it mean to be unrecognized?
In some instances, an unrecognized organization may exist off campus and therefore have no affiliation with Longwood. Unrecognized organizations are typically former fraternities or sororities that have lost their recognition from Longwood and/or their inter/national headquarters due to disciplinary action. Unrecognized organizations are not advised by the university, are unable to utilize campus resources, and cannot participate in Fraternity and Sorority Life events.

Groups operating in this capacity are not regulated under university policies and regulations, which could result in undesirable consequences for both individual members and the group, as they are not mandated to follow the same standards and policies that our recognized fraternities and sororities follow. Longwood students are strongly encouraged to associate with recognized student organizations.
What percentage of Longwood undergraduate students are members of recognized Greek organizations?
24 percent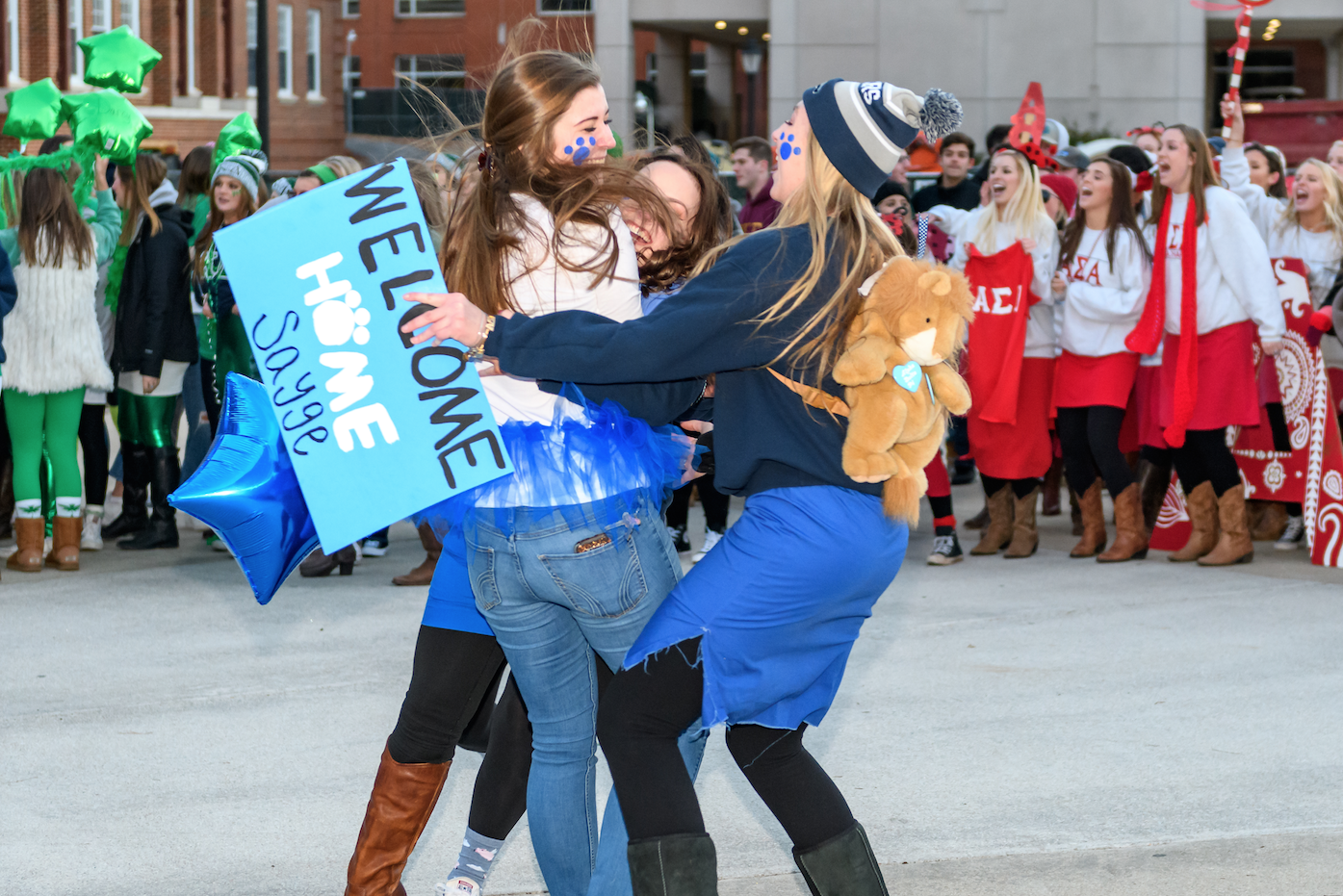 How is Greek life at Longwood different from Greek life at a larger school?
The way fraternities and sororities were meant to be is more like the way they are at Longwood. What's most important here are the mission and values of the organization. In a lot of ways, larger schools offer a different type of membership experience compared with a place like Longwood. For example, Greek students here get to know one another across all of the chapters rather than only getting to know their fellow chapter members.

How does a student join a fraternity or sorority?
The process is different for each umbrella Greek life council mentioned earlier, but there are some commonalities here at Longwood.

Students must have a minimum of a 2.5 cumulative GPA and at least 12 Longwood credit hours. Transfer students who enter Longwood with at least 12 or more credit hours earned after high school graduation are eligible to participate in membership recruitment for fraternities and sororities beginning the semester they enroll. Prospective students are encouraged to remain open-minded and look at all of their membership options within the 23 chapters.
More information about each group's recruitment process can be found below or on the Fraternity and Sorority Life website at http://www.longwood.edu/greek/.
College Panhellenic Council (CPC; sororities): Students who wish to join a Panhellenic sorority in this organization go through a process called Formal Recruitment. It begins with sign up, which is open through midnight on Jan. 5, 2020, and requires a $50 fee. Then there is a series of recruitment events beginning on Jan. 9, which culminates with Bid Day/CPC Walk on Jan. 12, where the sororities extend invitations to new members.
Interfraternity Council (IFC; fraternities): IFC recruitment is ongoing throughout the school year. Interested students should sign up (there is a $10 fee) after they have gotten to know some of the chapters and members. IFC Walk, where new members are announced and welcomed to their chapter, is held each semester. The next IFC Walk is scheduled for February 2020.
National Pan-Hellenic Council (NPHC; historically African-American sororities and fraternities that accept prospective students from all ethnicities): Prospective students join NPHC through their Membership Intake Process, which is ongoing throughout the school year. Students are encouraged to "do their research" on the various chapters on campus and then attend an informational/interest meeting, where they learn more about their chapter and membership criteria.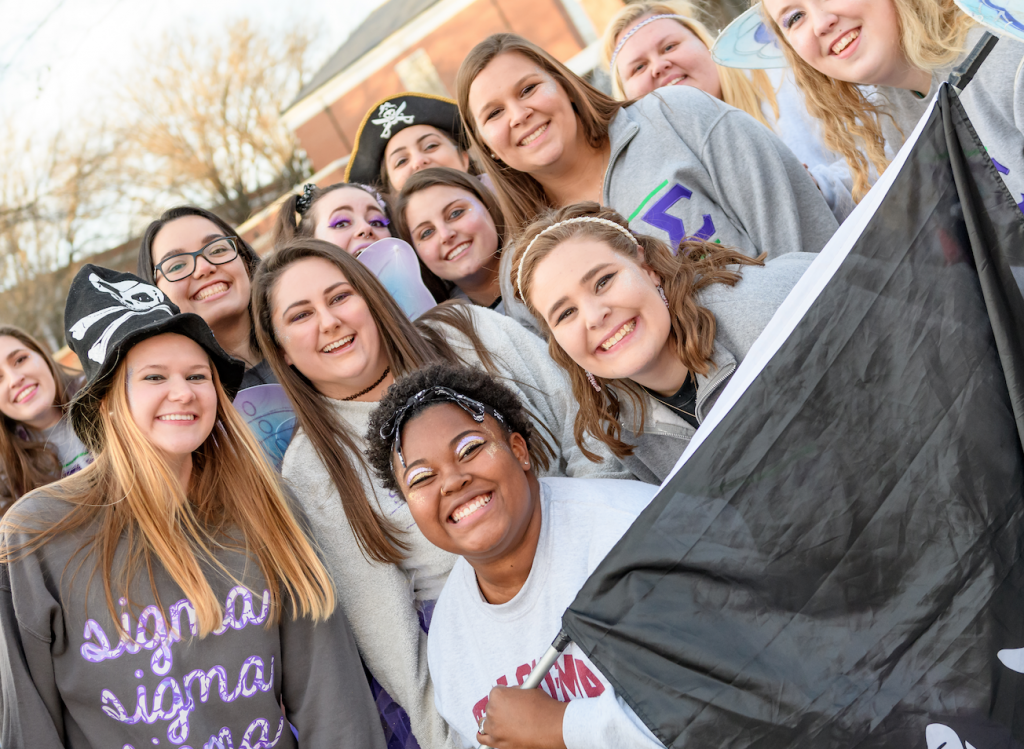 What costs are associated with applying and with membership?
Members of fraternities and sororities take on a financial responsibility both as new members and active members. New member dues tend to be higher than active membership dues because of some one-time fees that are included. The organization will determine the number of dues students will have to pay each semester. It's important that prospective students and their families have a good understanding of all Greek-affiliated financial aspects to determine if joining a fraternity or sorority is affordable. A variety of payment plans is also typically available.

What other membership obligations have a financial cost?
Chapters are encouraged to include any financial costs with the described membership dues of each chapter. Fraternity and sorority members should be provided detailed budget information for how their chapter dues are being used. Chapters and/or members may choose to voluntarily take on extra costs, for example through buying T-shirts or big/little gifts. (Bigs/littles are new members paired with current members in a mentoring relationship.) Prospective students are encouraged to ask detailed questions regarding the financial commitment during their recruitment process.

What are the benefits of membership in a Greek organization?
Greek memberships offer a multifaceted student organization experience. Fraternity and sorority membership offers many opportunities, including leadership, service, networking, academic support, brotherhood/sisterhood/siblinghood, professional skills and interpersonal development. The values and rituals of each chapter are what make Greek organizations truly unique compared with other extracurricular involvements. Additionally, what differentiates these organizations from others is their lifetime membership. While the Greek experience is often focused on the college years, alumni members are essential to our organizations.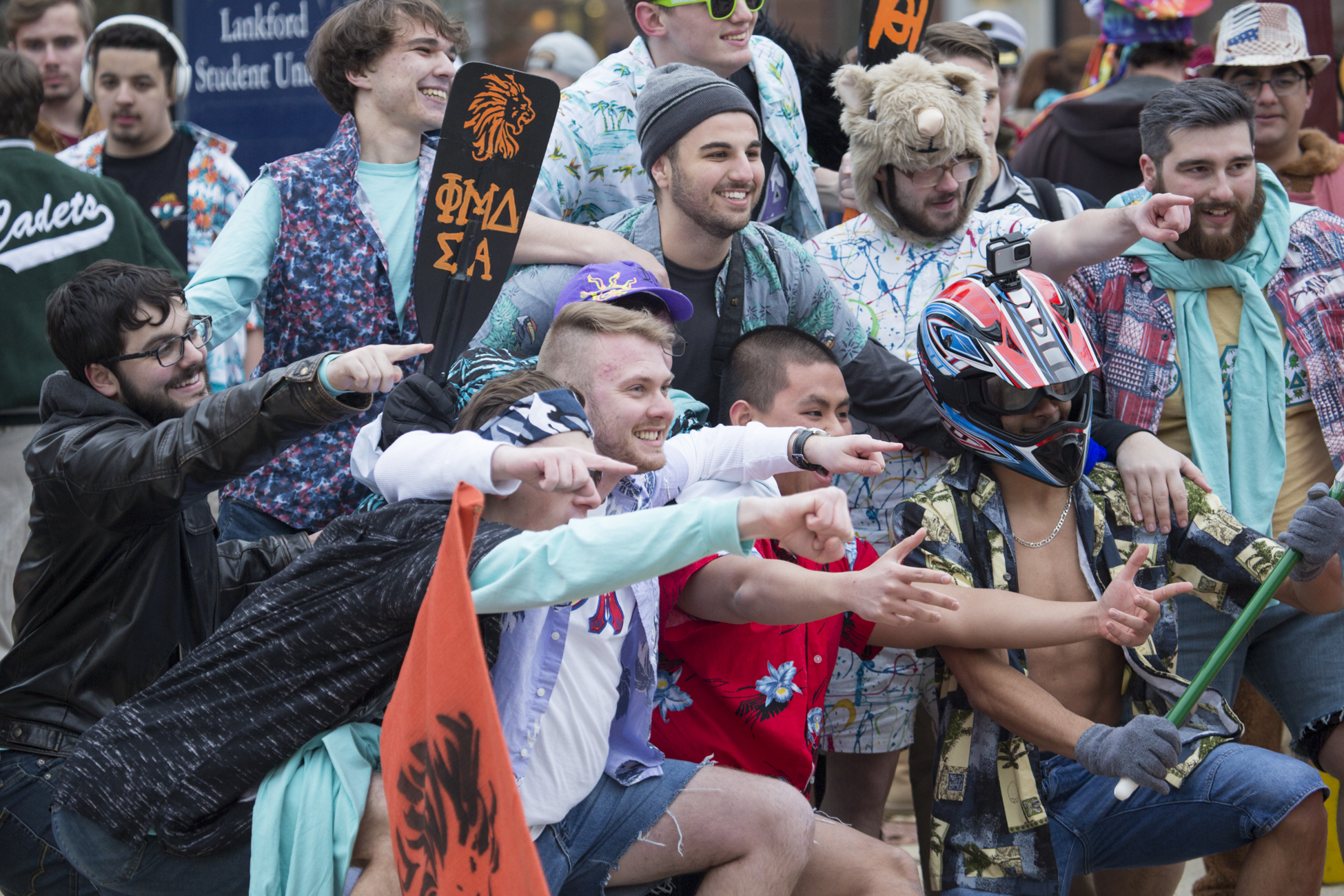 What kinds of activities are part of belonging to sororities and fraternities?
Fraternities and sororities participate in a variety of activities including community service, philanthropy awareness/fundraising, educational programming, social events, academic study hours and workshops, professional meetings and leadership development programming.

What are the four national sororities that were founded at Longwood—and are they still active today?
Our Greek history started on October 23, 1897, with the founding of Kappa Delta sorority, then came Sigma Sigma Sigma sorority on April 20, 1898, Zeta Tau Alpha sorority followed on October 15, 1898, and last was Alpha Sigma Alpha sorority on November 15, 1901. All of the "Farmville Four" are active, recognized chapters today.

At the time of the founding, the university community welcomed the new organizations by immediately recognizing them and giving them permission to utilize university grounds to conduct secret meetings and rituals. The groups announced themselves to the university and community through the yearbook, where a page was devoted to information about each organization.
"Jumpers" is a fun tradition that comes from Longwood's rich fraternal history. Active members of CPC sororities pass down dresses or outfits that members wear to show their support and pirit of their chapter. Each sorority has a different color and style of their jumper.
—Sabrina Brown