The beginning of senior year is cause for celebration and reflection. At Longwood, a longtime tradition known as Convocation marks this rite of passage. There's a lot that's serious about Convocation, but it ends with a lot of laughter and silliness.
First the serious side. The academic regalia the students and faculty wear as they process into Willett Hall indicates that this is an auspicious occasion.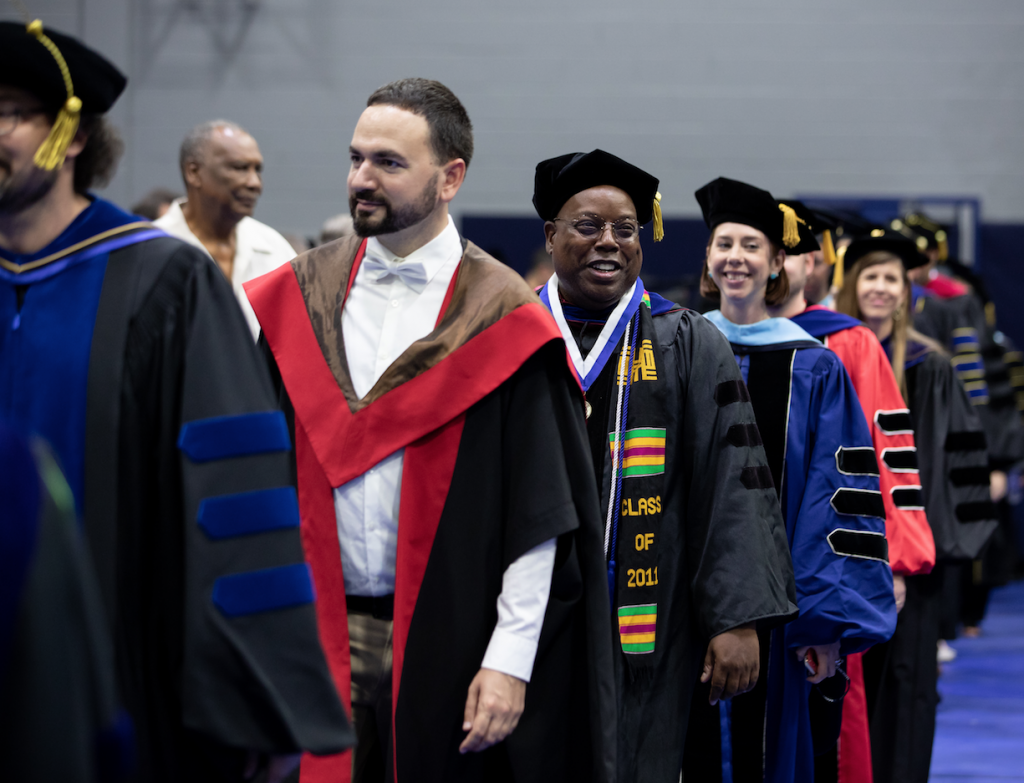 "Today we honor two groups," President W. Taylor Reveley IV said at this year's ceremony earlier this month. "First our seniors … the great class of 2020. Second we honor those who have guided our seniors from their arrival at Longwood to this point: Our remarkable faculty, whose commitment to their students is, I believe, our institution's most valuable resource."
Softball Coach Kathy Riley, who has inspired hundreds of student-athletes to greatness during her 22 years at Longwood, aimed her motivational prowess at the seniors and other students in attendance. Her message was one of self-actualization, self-confidence and a reminder of the responsibility every member of the Longwood community has to better the world around them.
She pushed Longwood's students to pursue social justice and equality. And she encouraged them to fight. "Fight for your self-worth and everything that is important."
Then it was time for the caps—those towering, nostalgic, silly, intensely personal caps.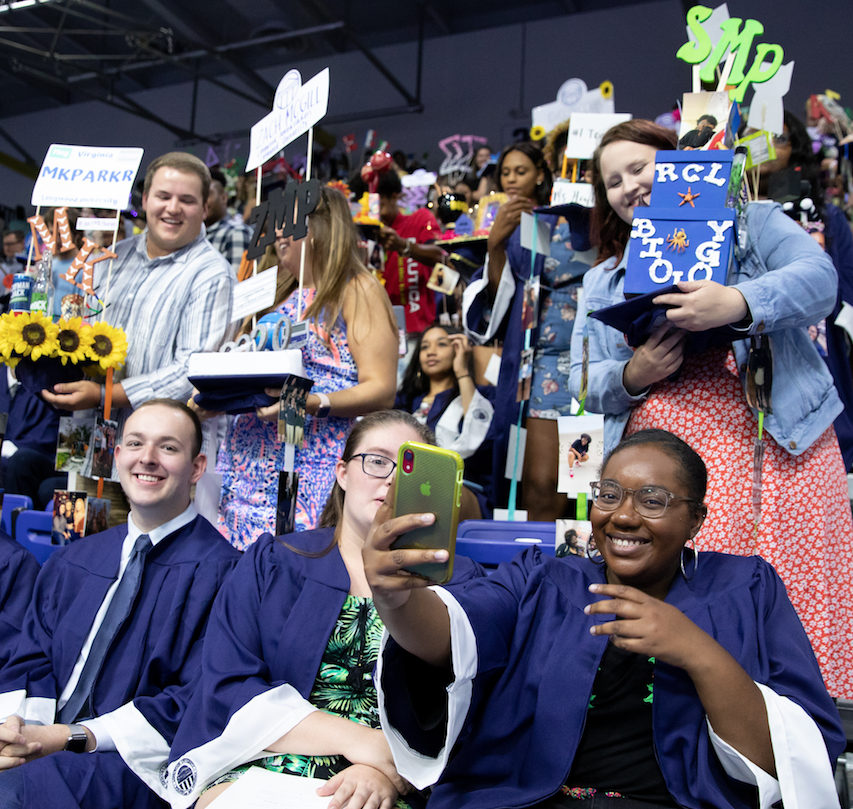 Custom-made by someone close to the senior—a friend or sometimes a family member—and placed on the senior's head by that person, the caps are a visual representation of who the senior is, where they've been and where they're going. They're history, hopes and dreams.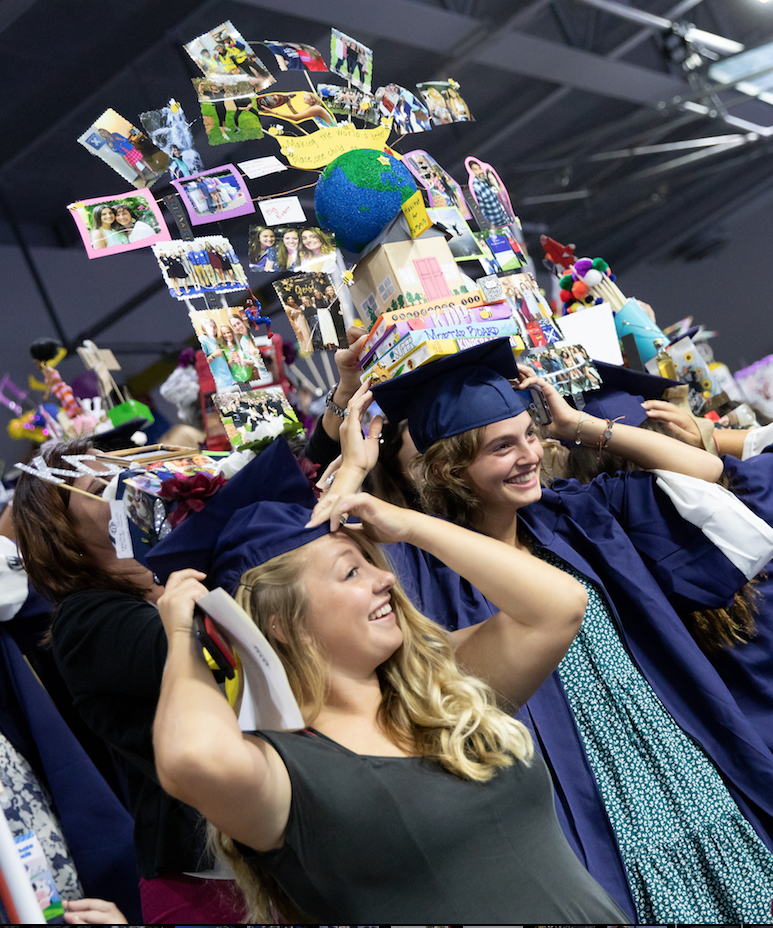 You can feel the love in every fluttering strand of photographs, every tiara, every bow tie, every set of cardboard Greek letters and every crown of No. 2 pencils (think future teacher). Bottom line: The capping ceremony is a massive amount of fun.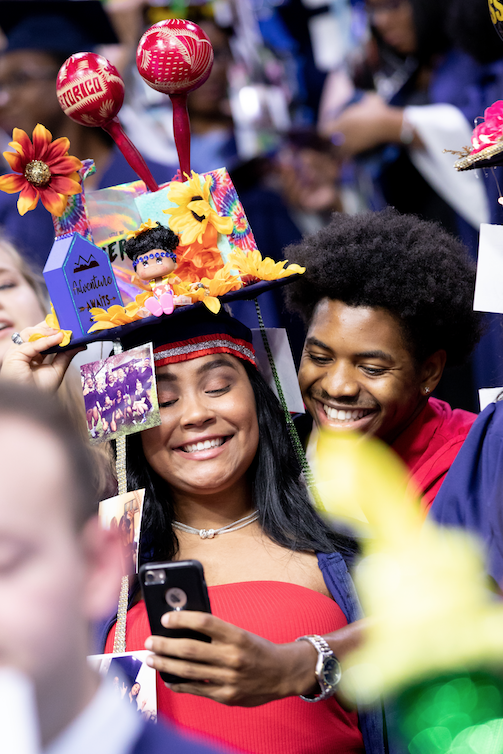 Family are welcome to attend Convocation, so if you're interested and your student will be a senior next year, try to wrangle an invitation. I've worked at several universities, and I've never seen anything like it.
—Sabrina Brown