They're not Longwood's oldest traditions but they're definitely some of the most fun.
The fifth annual First Friday Back and The G.A.M.E. (Greatest Athletics March Ever), which celebrated its 10th anniversary this year, brought out students in droves last Friday, Aug. 30. About 1,000 Lancers turned out, and Elwood, Longwood's mascot, got in on the action, too, busting a move in front of an adoring crowd.
The events provided a welcome time to relax and take a break after the first week of classes.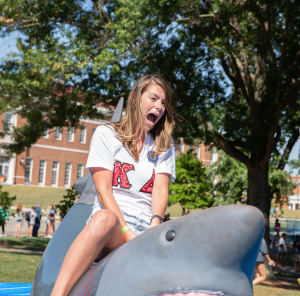 Students found out even land sharks are terrifying.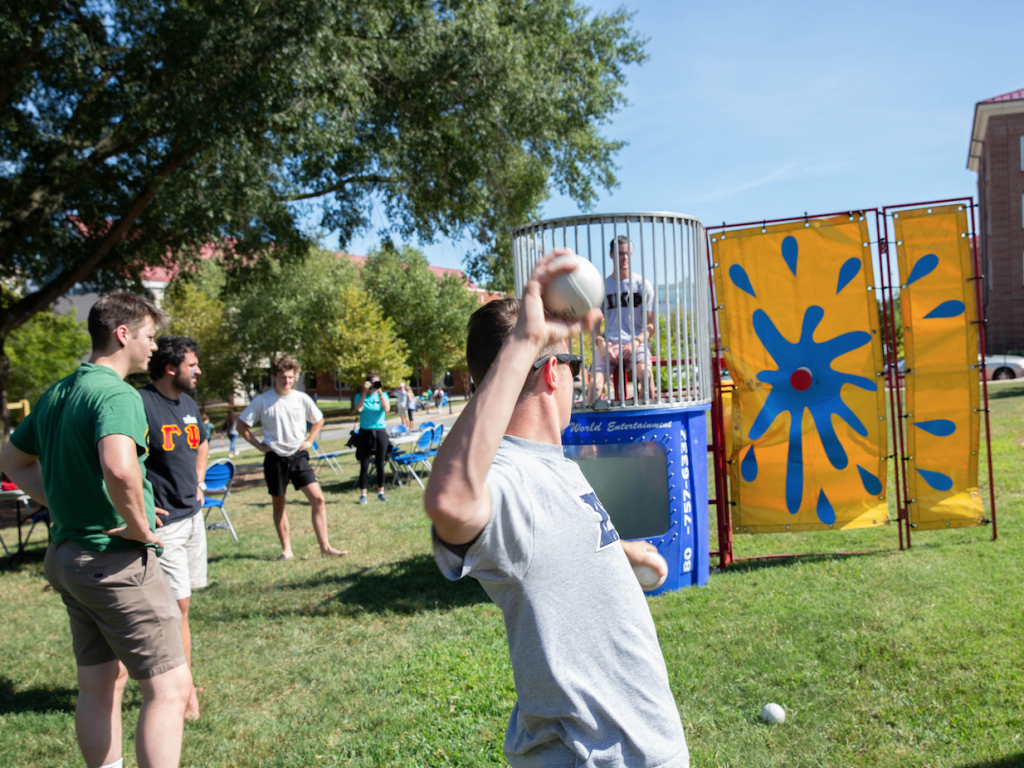 They took their best shot at putting their fellow students under water.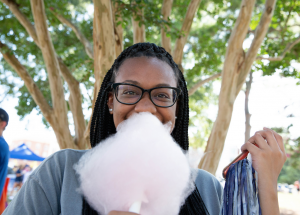 And they satisfied their carnival cravings with cotton candy, snow cones and popcorn.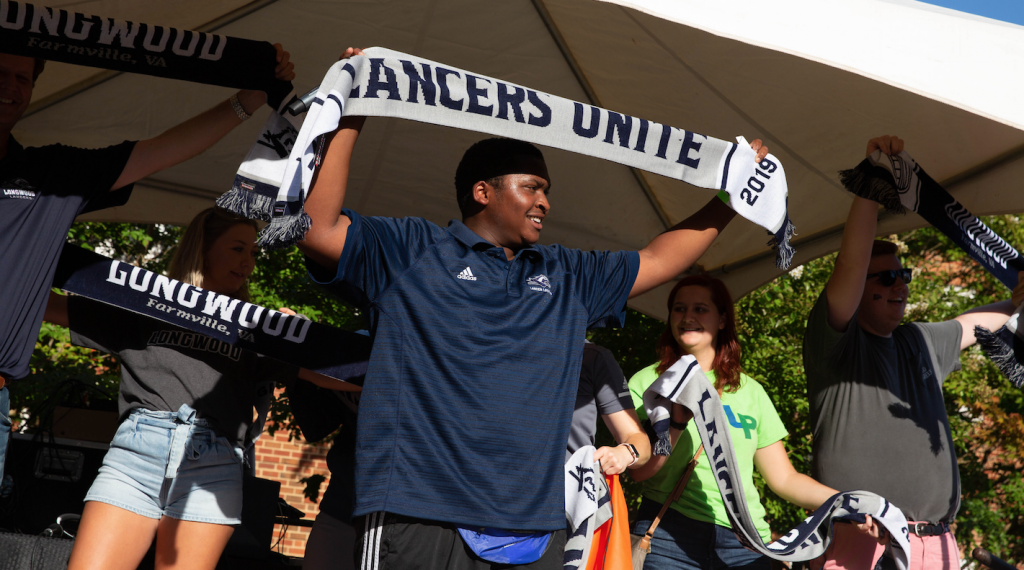 A highlight of the afternoon was the big reveal of the design of this year's Longwood Scarf, which is celebrating its 10th anniversary as a must-have Longwood accessory. About 1,400 scarves were handed out.
Then it was time for the milelong march to the Athletics Complex, where students received their scarves, enjoyed a picnic and rooted for the women's soccer team in a match vs. UNC Charlotte.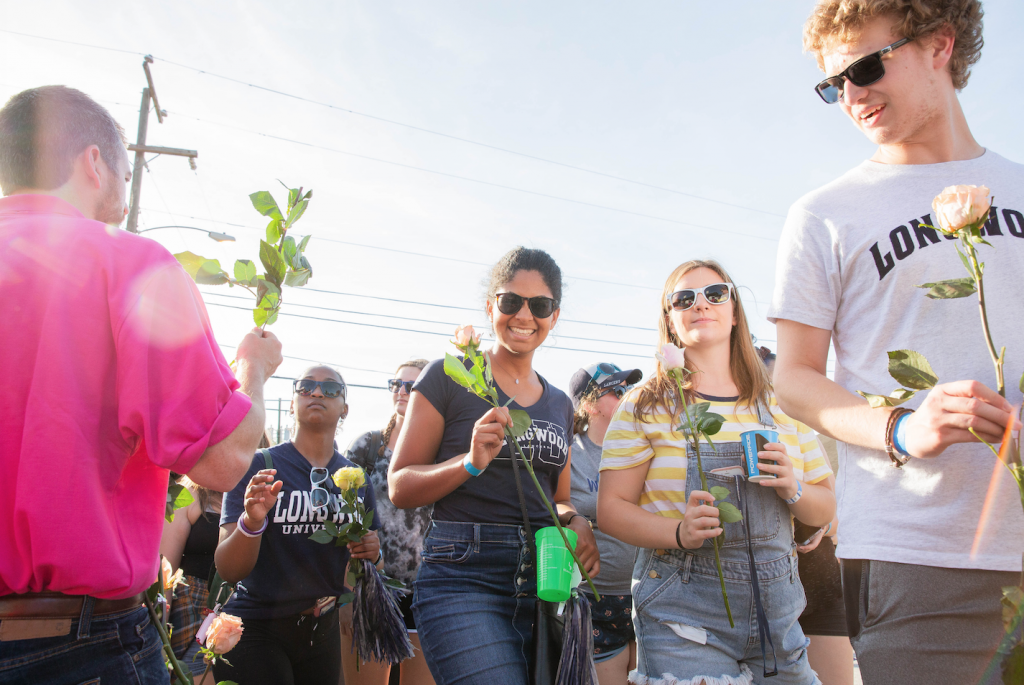 Each year Rochette's Florist donates roses for students to pass out to community members along the route of the march—or to keep themselves.
Some students make it a point to collect a set of scarves, one from each year they attend Longwood.
Students enthusiastically supported the efforts of the women's soccer team, one of Longwood's more successful sports. The team finished in the top three of the Big South Conference last year.
A big shout-out to the organizers and sponsors of these First Friday Back and The G.A.M.E.: University Center and Student Activities, Fraternity and Sorority Life, Athletics, Lancer Productions, SGA, Marketing and the Office of the President.
FINALLY DON'T FORGET ABOUT FAMILY WEEKEND, which is coming up Sept. 20-22. Registration at the early bird price goes through tomorrow, Friday, Sept. 6, but you can still register online after that date or on campus at the event. Family Weekend is a great opportunity to share the Longwood experience with your student.
For details, go to http://www.longwood.edu/events/calendar/?view=fulltext&month=9&day=20&year=2019&id=d.en.8258225 .
To register, go to https://studentaccounts.longwood.edu/C20122_ustores/web/store_main.jsp?STOREID=2