Want to draw a crowd on campus? Bring out the bunnies. And don't forget the alpacas, miniature donkeys and baby pigs.
That's what the College of Business and Economics did this past Monday as a treat for students at this busy time of year—and they loved it!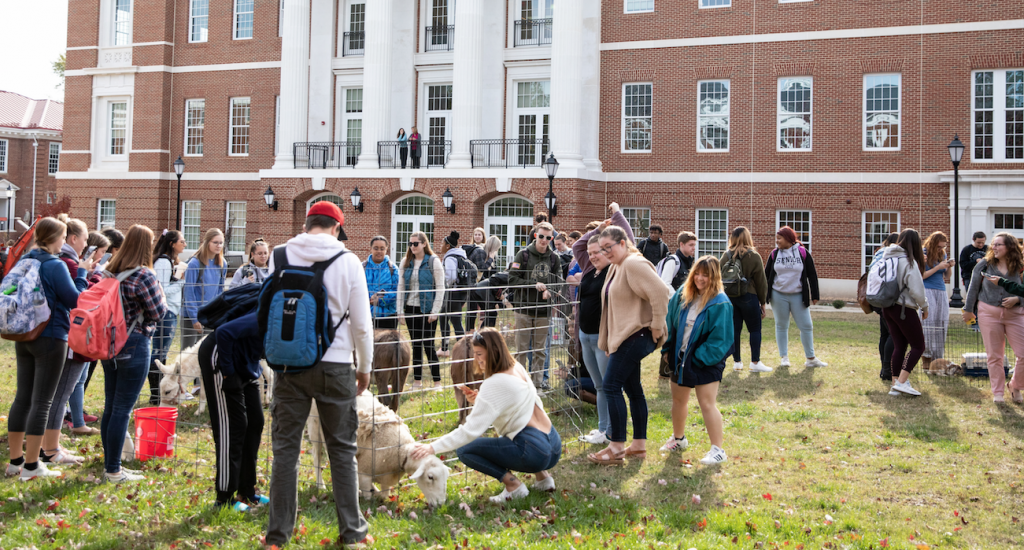 With the addition of some temporary fencing, the grassy area between Lancaster Hall and the Upchurch University Center was transformed into a petting zoo from 11 a.m.-3 p.m. I heard laughter and squeals of pure delight as your Lancers crowded around the enclosures to look a spotted alpaca in the eye or to pick up and cuddle a fluffy chicken.
Many students pulled up handfuls of grass to offer to the animals, who found it much more enticing than the grass within their own fenced areas. (Maybe the grass really is greener on the other side.)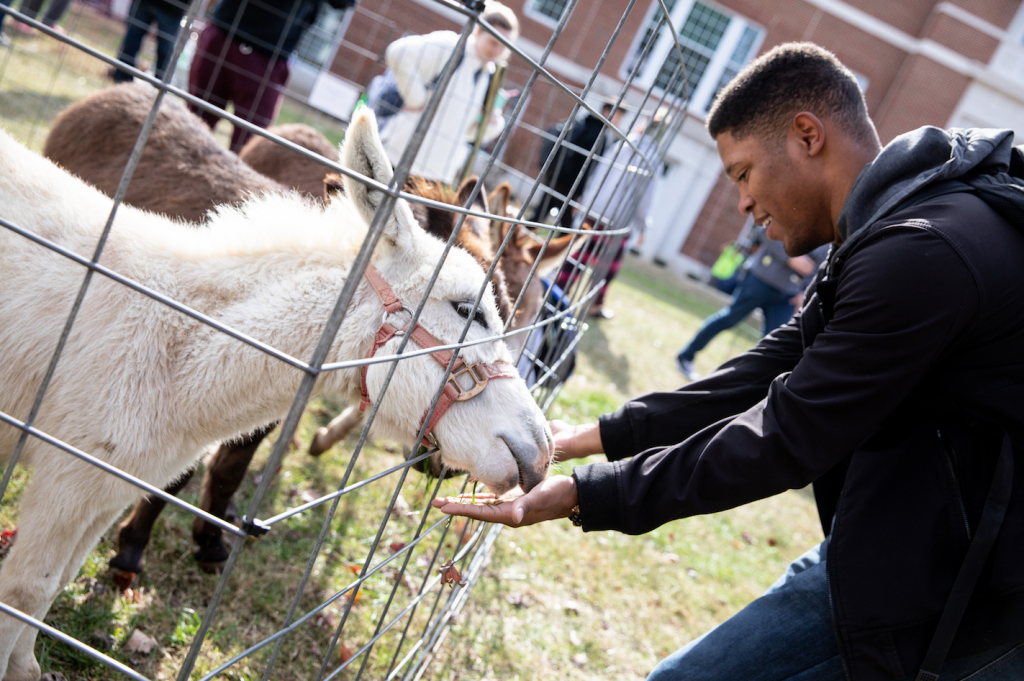 Patti Carey, director of student engagement and special initiatives in the business school, said the event took shape when she was tossing around ideas recently with a student advisory group. "When we said petting zoo, they just about come up out of their chairs," she said, adding that the goal was to do something for everyone—not just business students.
"November is one of the busiest months in the school year, and animals decrease stress. I've seen so many smiles today," Carey said.
There's no doubt that the event was a hit, with the petting zoo staying full of visitors for the entire four hours.
"I just fed an alpaca, and I've never been so happy," said Delaney Pietrantoni '23, an elementary education major. "They're so majestic. I love them."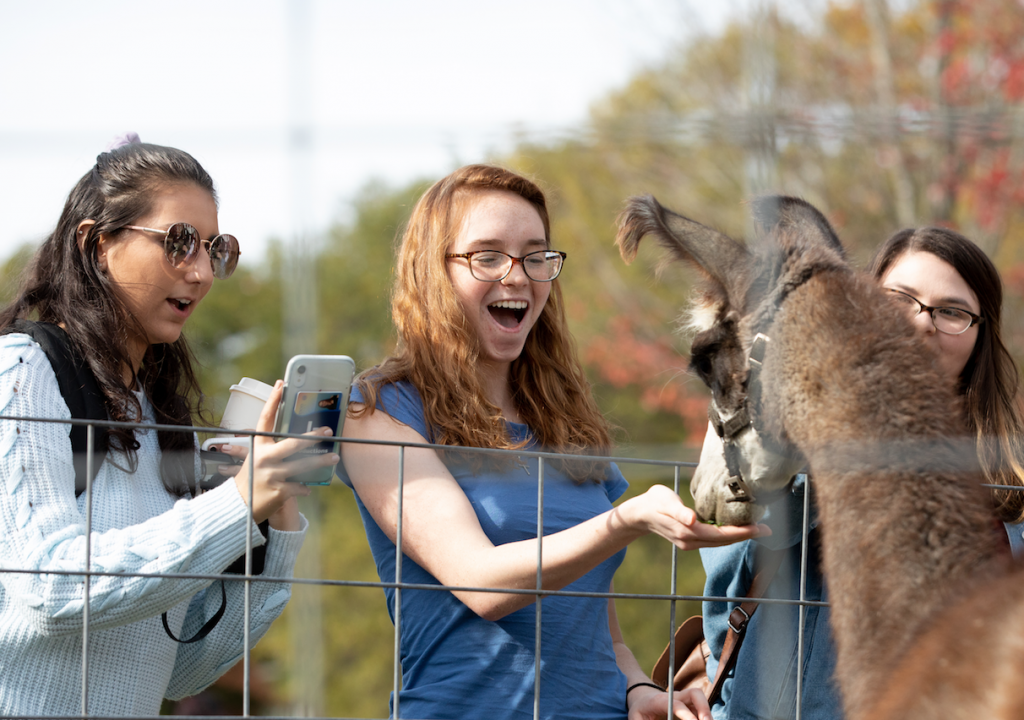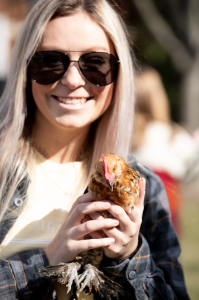 Chuck Stevens '21 also spent some time with the alpacas along with his friend Kyla McMakin '23, a computer science major.
"College students love animals. This is a great stress reliever," he said.
Tori Bronson '22, also an elementary education major, agreed. "They make me feel calm. They're just so cute," she said as she was petting a brown-and-white goat who'd thrust his head through the fence to eat some grass from her hand.
—Sabrina Brown
P.S. Look for information about Thanksgiving break in next week's blog. Housing information can be found here: http://www.longwood.edu/housing/about/news/articles/thanksgiving-break-register-to-stay-.php