(In the photo above, student volunteers work with participants in the Free Family Workshop held at the Morton Museum in partnership with the Longwood Center for the Visual Arts.)
Longwood students were a very visible presence in Farmville and the surrounding area on Monday of this week.
Your Lancer may have been among the 120 or so students who headed out to lend a helping hand to several community projects as part of the Jan. 20 MLK Service Challenge. Projects ranged from giving animals at the Southside SPCA in Meherrin some much appreciated attention to sweeping, dusting and mopping at Madeline's House, an area women's shelter.
In all, 12 projects received some TLC from the Longwood students and a number of faculty and staff who also participated.
"The best thing about the MLK Service Challenge is that students from all walks of life, different backgrounds and different beliefs come together to uphold Dr. King's legacy by serving their community," said Quincy Goodine, a staff member in Multicultural Affairs at Longwood, who organizes the event.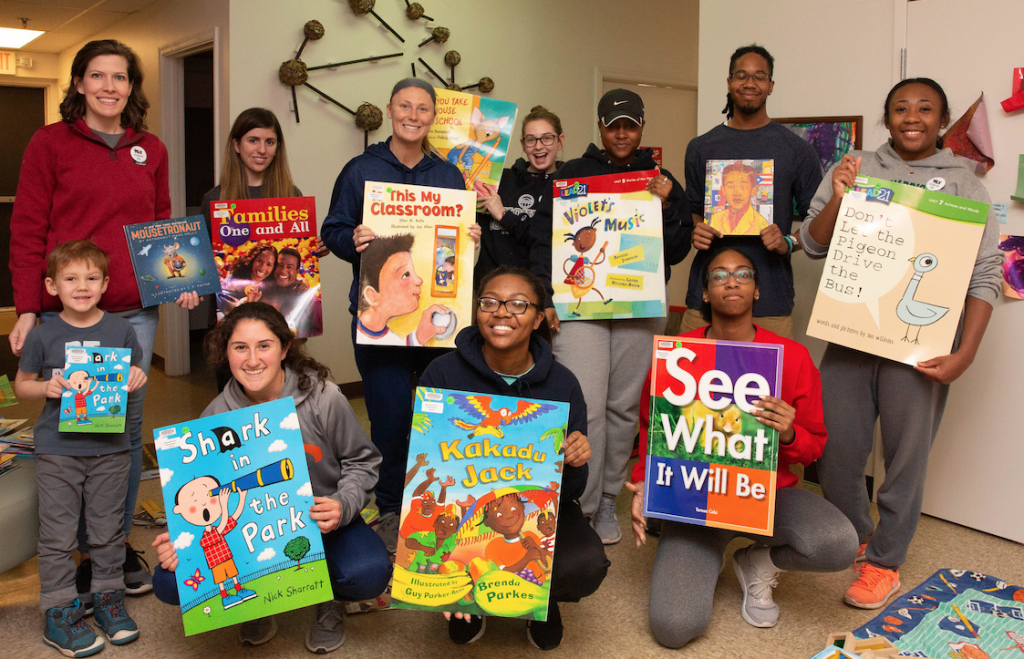 Other projects and organizations on the receiving end of Longwood students' help included
*Andy Taylor Center for Early Childhood Development
*Free Family Workshop at the Moton Museum in partnership with the Longwood Center for the Visual Arts (LCVA)
*South Virginia Street Community Garden
*Clean Virginia Waterways roadside cleanup
*Southside YMCA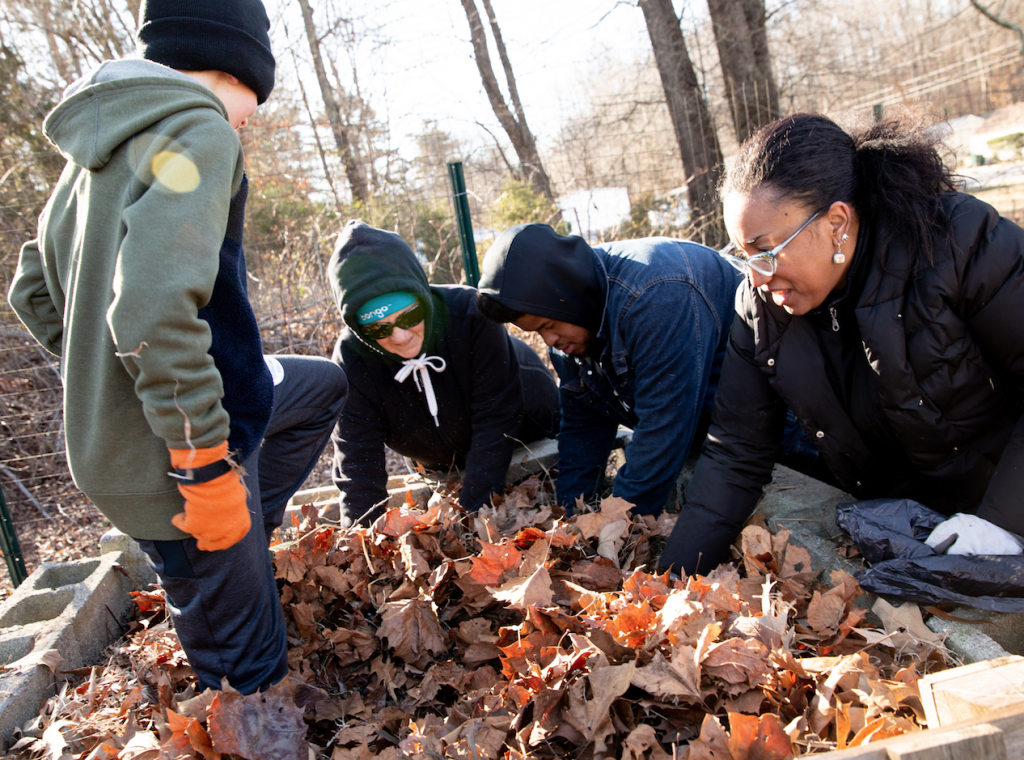 "We definitely could not have done this [Free Family Workshop] without the volunteers," said Kristen Mosley, an LCVA staff member. "They were so engaging with the community and made the event joyous for all of us."
More than 200 members of the community turned out to make "Dream Big" hats and wall hangings at the workshop, which also included poetry readings and the premiere of a hip-hop video.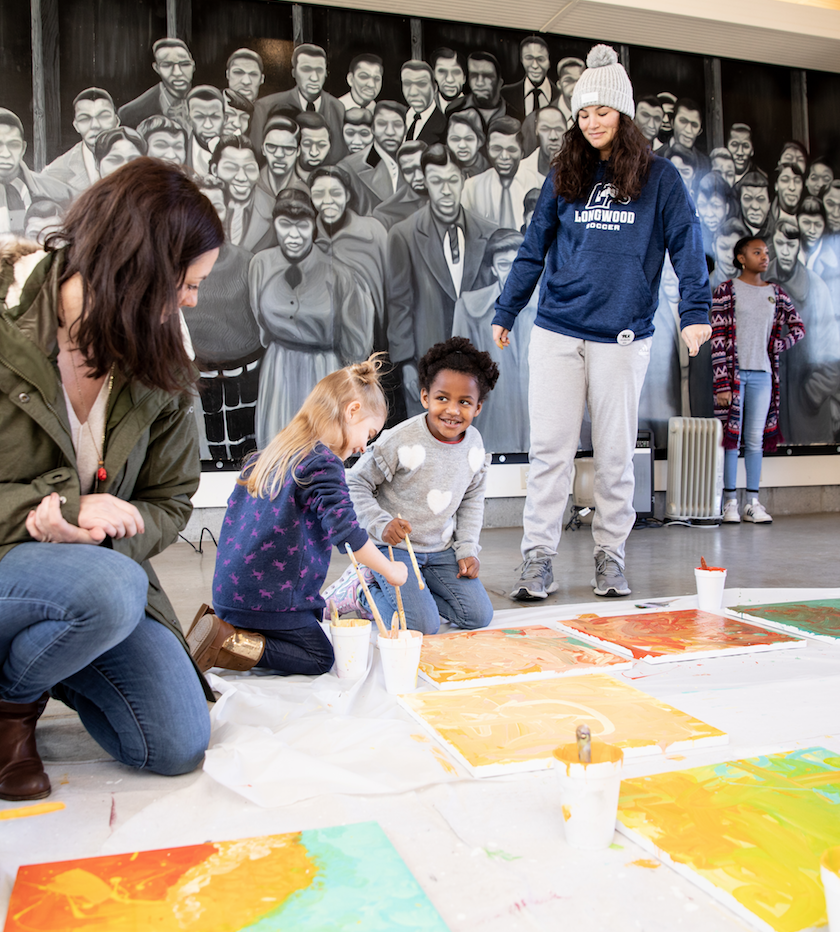 Goodine said the students' efforts have a significant impact on the community—and on the students themselves.
"It shows our students are thinking outside the box and that they are aware of areas and issues outside campus," he said. "People are very grateful, and they often want students to come back—whether for an internship or another service opportunity.
"They say the Longwood students are a pleasure to work with and eager to get involved."
I often say that Longwood students are the best young people around—helpful, considerate, positive and hard-working. The MLK Service Challenge was a perfect example of that. You can be very proud!
—Sabrina Brown