The start of the school year has always been exciting for me, starting when I was a kid and then extending through my daughter's school years and my long career in higher education.
But I've honestly never seen any place do "Back to School" better than Longwood.
The next few days are loaded with activities for your Lancers. If your student is the type who's inclined to stay in their room—encourage them to get out there and mingle, say "hello" to people, join a group going to an event, smile!
This is such an important time—especially for freshmen—to meet people and make friends. Everyone is in the same boat at the beginning of the year, so students are very open to forging new connections.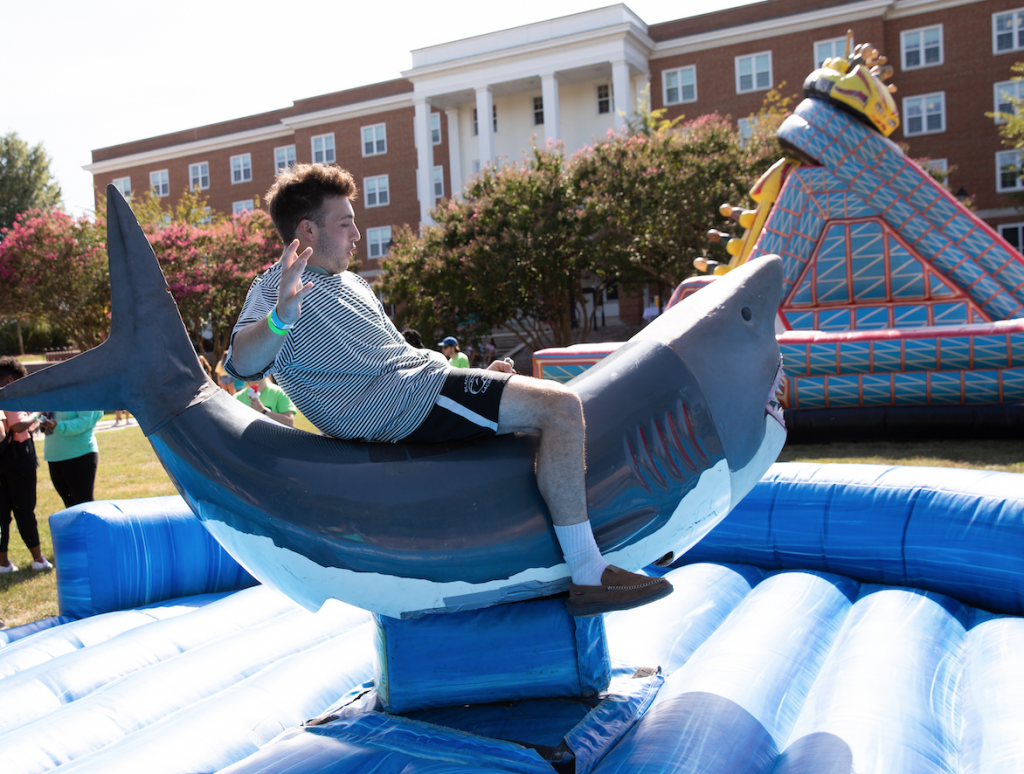 If you're wondering what your student will be (or could be) up to as they settle in, I've included below details about some upcoming activities. Encourage them to join in!
Also, on the academic side, fall semester classes start Monday, Aug. 23. Add/drop deadline is 5 p.m. Tuesday, Aug. 31. Here's some information about add/drop in case you're not familiar with that process.
Mission IMPROV-able 
Friday, Aug. 20, 8 p.m., Jarman Auditorium
A night of improv comedy put on by Lancer Productions, a student organization.
New Lancer Days Tailgate 
Saturday, Aug. 21, 7-9:30 p.m., Brock Commons
Carnival games, snow cones, cotton candy, music, Longwood swag, a photo booth and more.
Meet the Greeks 
Wednesday, Aug. 25, 6-8 p.m., Brock Commons (Soza Ballroom, Upchurch University Center, in case of rain)
Everything anyone could want to know about Greek life at Longwood can be found at this event. Representatives from all 22 organizations will be there to share information about their groups. Fraternities and sororities can be a great way to connect with other students.
First Friday Back and The G.A.M.E 
Friday, Aug. 27, 3:30-9 p.m., Multiple Campus Locations
Longwood scarf wristbands for freshmen handed out noon-3 p.m.; wristbands available to upperclassmen starting at 3:15 p.m. while supplies last
After some fun activities, students get their Lancer spirit going at a pep rally and then march together to the Athletics Complex to pick up their Longwood scarves and cheer for the men's soccer team.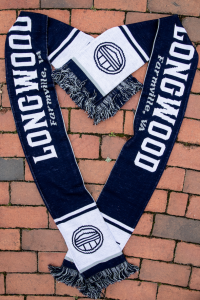 Involvement and Volunteer Fair 
Thursday, Sept. 2, 4-6 p.m., Brock Commons
This is the perfect opportunity for your Lancer to find fellow students who share their interests and to get involved!
Finally, I'd like to extend a heartfelt welcome to all the new parents who have joined Parent Pipeline via email or the Facebook group over the summer. I hope you'll feel more connected to your student's experience through this blog and find some helpful information, as well.
Most of all, I hope your student has a fun and successful fall semester!
—Sabrina Brown