If you've ever visited the Longwood campus, you've likely strolled down Brock Commons, a central mall that replaced a busy city street that once bisected campus.
Hopefully your student has had or will have the opportunity to participate in one of Longwood's Brock Experiences courses, which take students throughout the U.S. to grapple with issues of the day, such as water rights and immigration.
These transformative changes—and many others—are the work of philanthropists Joan Brock, a 1964 graduate of Longwood, and her late husband, Macon Brock.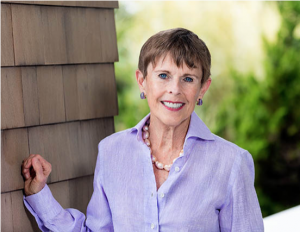 But Joan Brock isn't finished with transforming Longwood yet.
Yesterday the university announced she had made another gift—at $15 million, the largest in the university's history—to help fund the construction of a campus events center. The facility, which will seat 2,500 to 3,000 people, will provide not only a place for Convocation, the Honor and Integrity Ceremony, concerts, speakers and other large events but also a new home for Longwood's Division I men's and women's basketball teams.
In making the gift, Mrs. Brock said she wanted to continue repaying a debt to Longwood for its formative impact on her own life, and for introducing her to those who remain her closest friends.
The Joan Perry Brock Center could be complete as early as spring 2022, in time to cap off senior year for our current freshmen.
Find out more about this historic gift and about other ways the Brocks have helped make Longwood the exceptional university your student is experiencing today: http://www.longwood.edu/news/2019/brock-gift-for-campus-events-center/
—Sabrina Brown