Fall break is set for Oct. 14-15 and, judging from everything that's happening between now and then, your student is going to need it. (Be sure to see the important information about housing over the break at the end of this post.)
Here are a few details about some of the upcoming activities.
OKTOBERFEST
The biggest fall student event, Oktoberfest got started this past Sunday with Longwood's traditional bonfire (see photo above), where students learn about the history of the university. But there's plenty more in store through Saturday—and it's definitely not to be missed.

Here are some of the highlights:
*Alzheimer's Walk (Thursday). Students walk to raise awareness and money for research.
*Color Wars (Friday). The freshmen and juniors, armed with green paint, team up against the sophomores and seniors, armed with red paint, to see how much "color" they can throw on each other. Most people wear a white T-shirt to the event so they'll have a paint-soaked keepsake. Here's a glimpse of the typical action: https://www.youtube.com/watch?v=9AzRUt0EB6k (Look for President W. Taylor Reveley IV at the 1:27 mark.)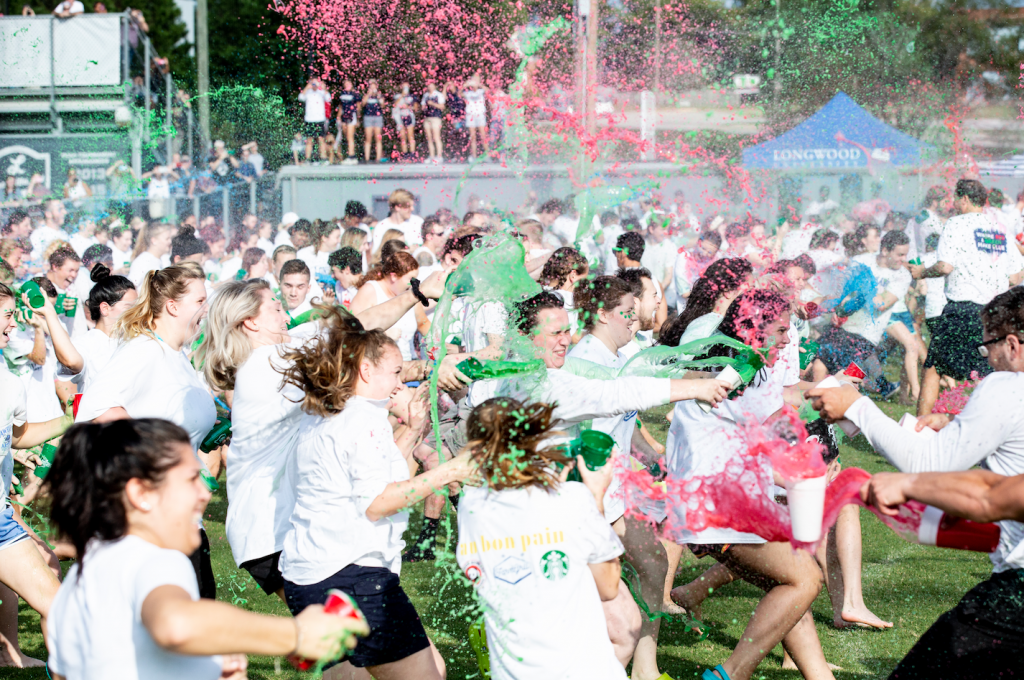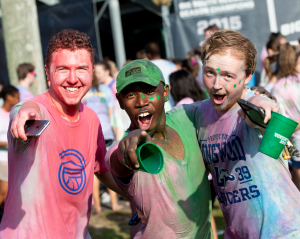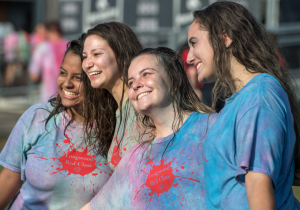 *Black Student Association Ball (Friday). Students enjoy a night of food, fun and dancing. Proceeds go to local charities.
*Oktoberfest Celebration (Saturday). This is the main event, which starts with a picnic lunch and goes into the night. Time-honored activities include the Klown performance and dancers dressed in lederhosen.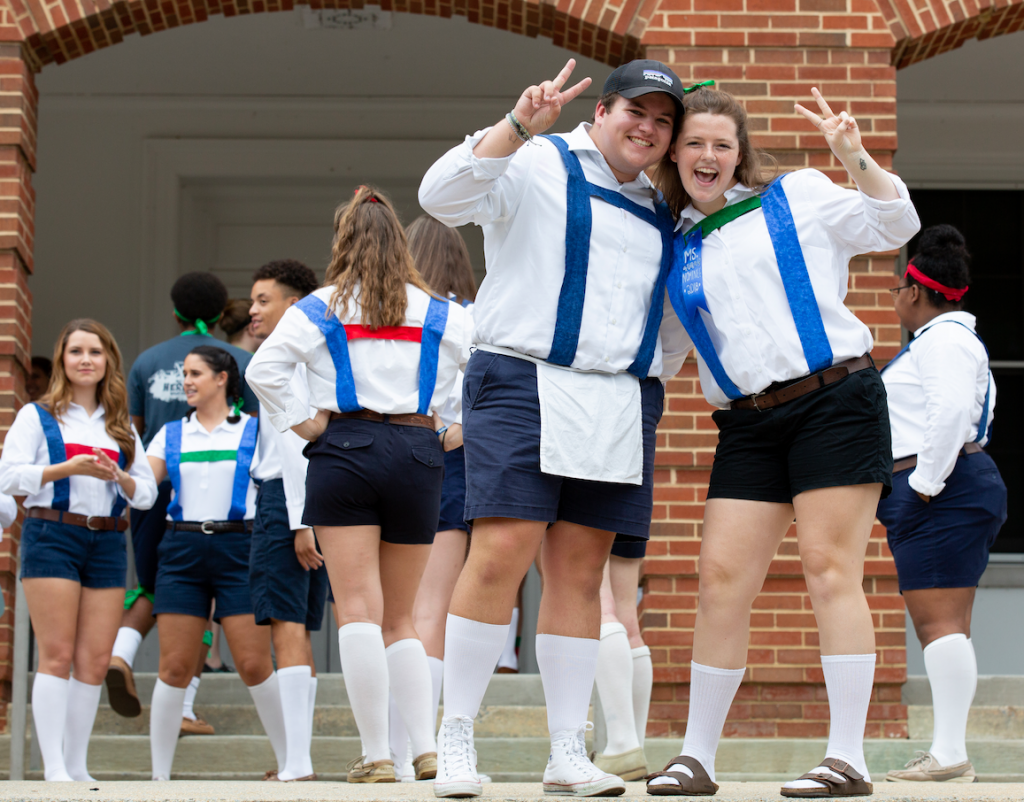 There are also student organization and novelty booths; student performances by musical  ensembles, the Longwood Company of Belly Dancers and more; and lots and lots of bands playing on a large outdoor stage.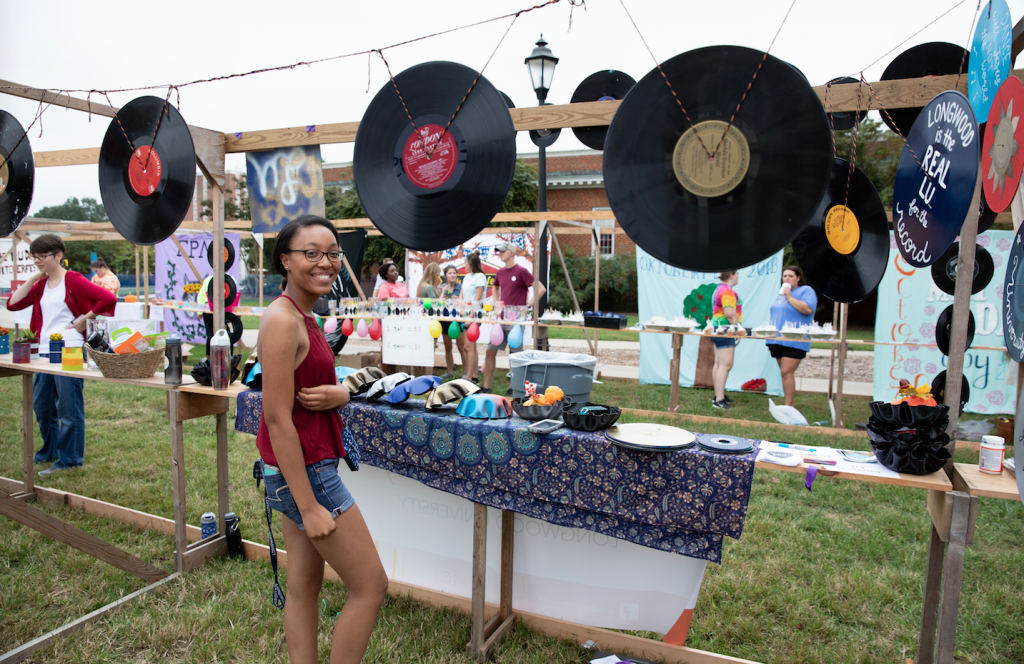 ELWOOD TRYOUTS
Everybody loves Elwood, Longwood's mascot, and each year a few talented students are chosen to bring Elwood to life.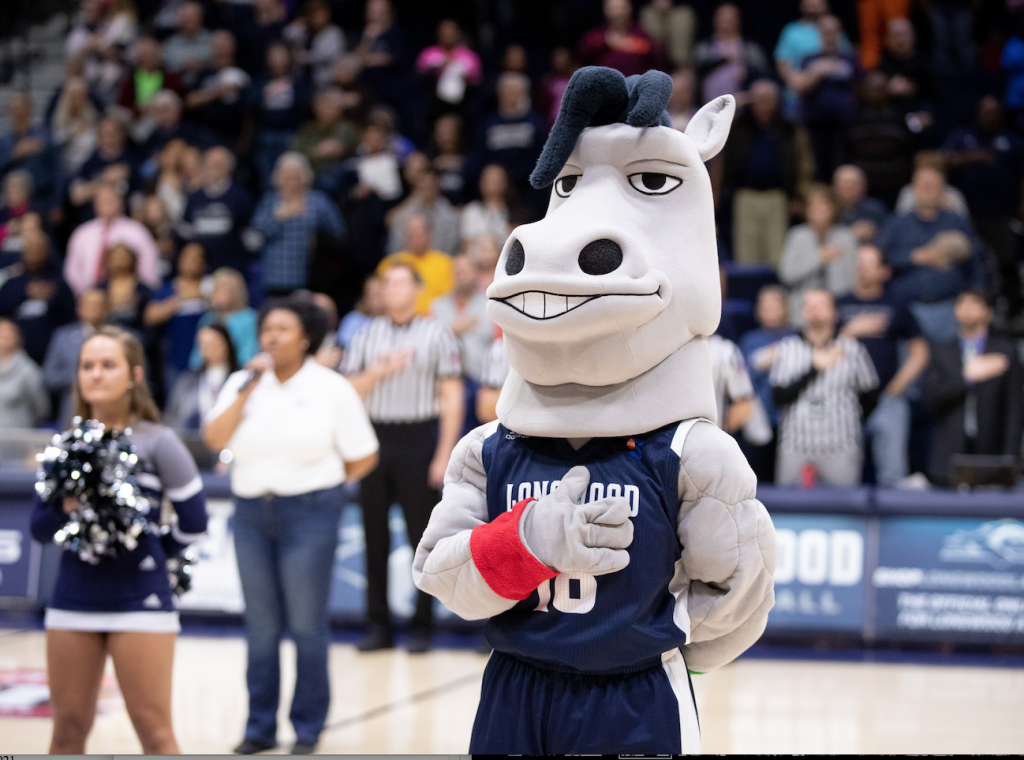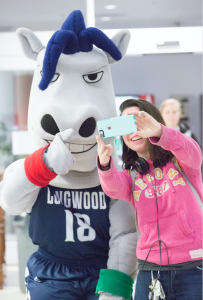 This year's tryouts are scheduled for 4-6 p.m. Oct. 8 in the Willett Hall dance studio. The identities of the students who are selected are closely guarded until their graduation day, where they are revealed and celebrated.
MAJORS AND MINORS FAIR
Is your student still in the process of deciding on a major? Or maybe they'd like to add a minor or a second major? This is the place to get information about all the options. It's set for 3:30-5 p.m. Oct. 8 in Blackwell Ballroom.
JOB, INTERNSHIP AND GRADUATE SCHOOL FAIR
The title of this event, scheduled for noon-4 p.m. Oct. 9 in Blackwell Ballroom,  just about says it all. More than 30 companies and organizations and more than 15 graduate programs are expected to be at the fair to talk to students. Currently signed up to recruit employees and/or interns are the National Ground Intelligence Center, MassMutual Commonwealth,  the cities of Richmond and Roanoke, Cetera Financial Group and Charlotte County Public Schools. Graduate programs to be represented include the University of Virginia, ODU, George Mason, James Madison and Drexel.  Students should bring copies of their resumes and be prepared to work the room.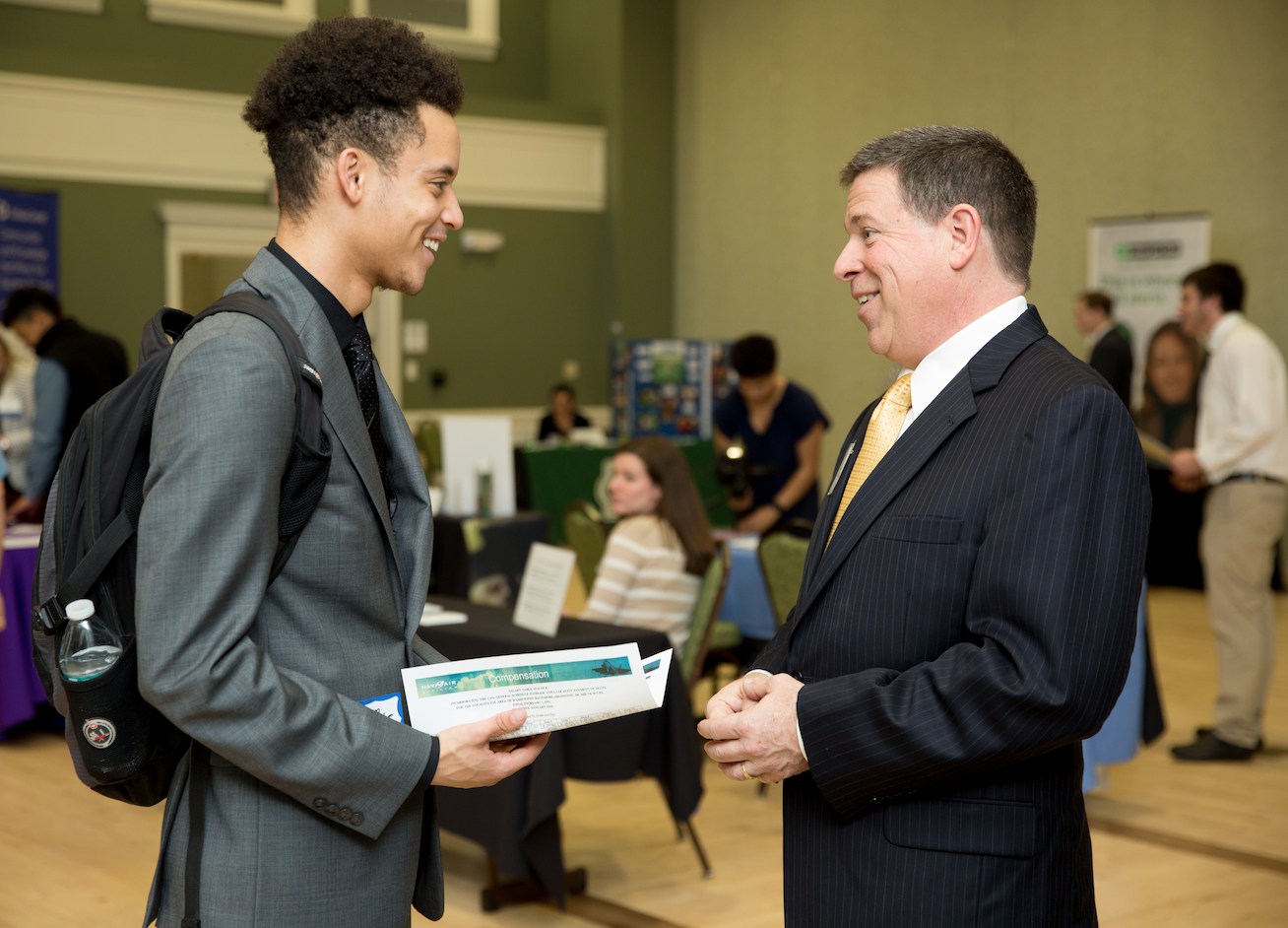 FALL BREAK AND HOUSING 
No undergraduate classes will be held on Oct. 14 and Oct. 15. For housing, fall break is considered to be from 6 p.m. Friday, Oct. 11, to noon Tuesday, Oct. 15. Longwood-managed housing will be inaccessible during that time period unless your student has registered to stay.
Students who live in Longwood-managed housing, including apartments, and want to have access to their housing over fall break must register to stay. Even if your student isn't sure about their plans, they should register to stay. Here's the form (but your student has to fill it out): https://rms.longwood.edu:446/page/studenthousinggateway/
The deadline to register to stay on campus during fall break is one week from today: 11:59 p.m. Thursday, Oct. 10. 
Whether your student comes home to be with you over the break or decides to stay in Farmville, these days off are a great opportunity for them to relax and recharge—or maybe to get caught up on assignments and prepare for upcoming tests. Mid-term grades should be posted no later than the end of October.
—Sabrina Brown