Longwood received three great pieces of news recently that are a testament to the growing stature of our university. If you're out visiting family and friends over the holidays and there's a lull in the conversation, consider using one of these points of Longwood pride to fill the gap!
The Short and Sweet Version…
1. Biology Professor Earns Statewide Honor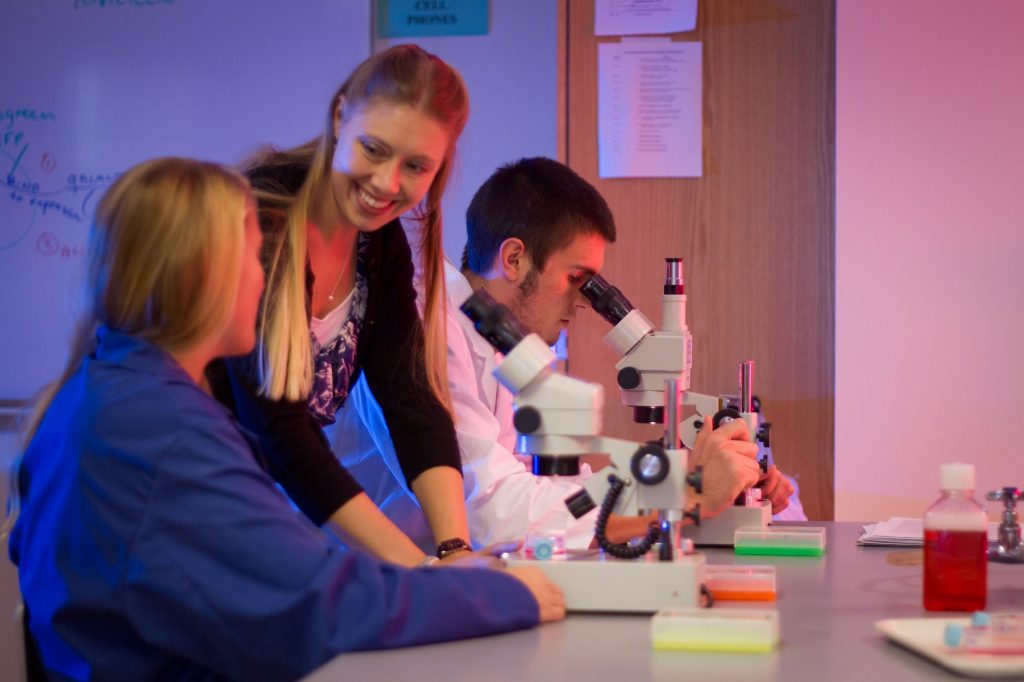 Dr. Amorette Barber, associate professor of biology and director of the Office of Student Research, received an Outstanding Faculty Award from the State Council of Higher Education for Virginia recognizing her impact both in and out of the classroom. Only 12 of these awards are given each year, with more than 100 faculty usually nominated for the honor.
2. Prestigious Grant for Core Curriculum
The prestigious Teagle Foundation, known in philanthropic circles for its commitment to strengthening the liberal arts at the college level, awarded Longwood a major grant ($100,000) to support implementation of the university's new Civitae core curriculum. Other institutions receiving grants this year include Yale, Brandeis, Columbia and NYU–so Longwood is in very good company.
3. Police Department Makes Top 20 in National Ranking
Longwood University's Police Department was again ranked among the top 20 in the nation by Security Magazine. The department has been ranked in the top 20 eight times in the last 10 years and this year is the top-ranked police department among Virginia colleges and universities.
A Few More Details…
1. Biology Professor Earns Statewide Honor
It's hard to imagine anyone more qualified for an Outstanding Faculty Award than Dr. Amorette Barber, who joined the Longwood faculty in 2011. Barber balances her research with a heavy teaching load and her responsibilities as director of the Office of Student Research. She is known as an engaging teacher who challenges her students while keeping the classroom environment lively and captivating.
Barber's work in her research lab has broken new ground—in 2018, she earned a patent for developing an immunotherapy treatment for numerous cancers. That came as she has mentored dozens of students who have gone on to medical school and some of the top graduate programs in the country, including Dartmouth and the University of Chicago.
2. Prestigious Grant for Core Curriculum
President W. Taylor Reveley IV said the $100,000 grant from the New York-based Teagle Foundation should "serve as a powerful reminder that what we're doing here is truly distinctive, noble, important for the country, and a model for others to follow."
Specifically what Longwood has done is develop an innovative core curriculum, named Civitae (pronounced SIV-i-tay), that is designed to prepare students for 21st-century careers while developing them as citizen leaders equipped to serve their own communities.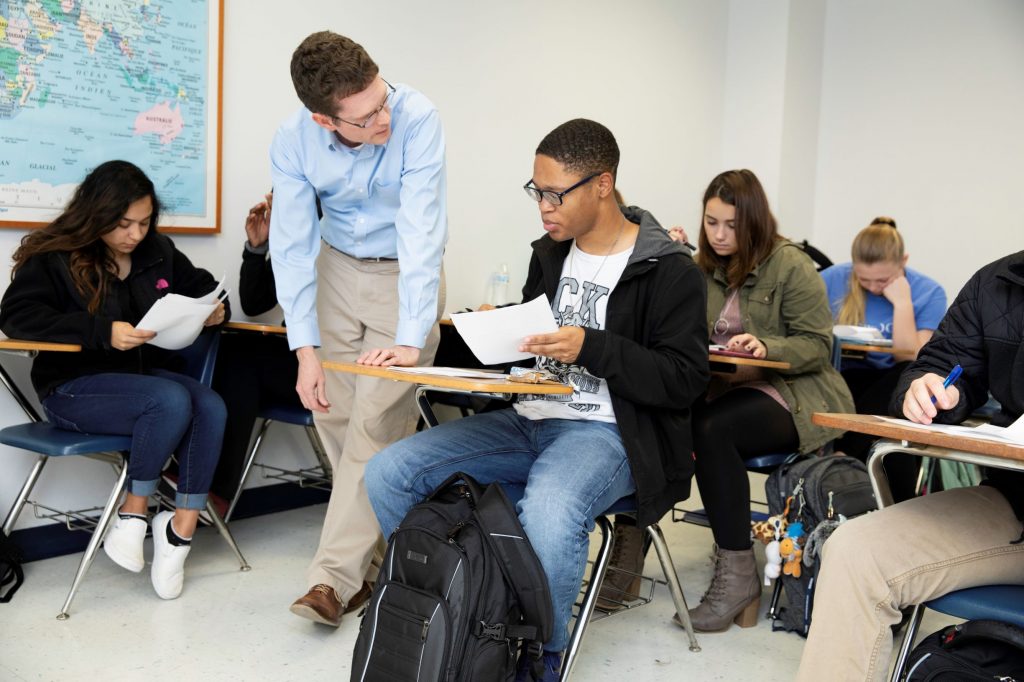 Unlike many general education programs, Civitae courses are taken throughout a Longwood student's four-year tenure. Longwood launched Civitae in fall 2018, so current freshmen and sophomores are the first to take these classes.
Civitae builds from exploratory Foundation classes in rhetoric, citizenship and different liberal arts and sciences disciplines to Perspectives classes that form connections between areas of study to broaden horizons and foster scholarly inquiry. Civitae culminates in a Symposium for the Common Good, an intense, semesterlong study of the campuswide theme E Pluribus Unum (Out of Many, One), taught from a variety of disciplinary perspectives.
The Teagle grant will fund a program to help Longwood faculty across a range of disciplines to develop Symposium courses for the new curriculum, bringing in recognized scholars and making use of founding texts of American democracy.
3. Police Department Makes Top 20 in National Ranking
We know campus safety is a top priority for you and your student, and that's why Longwood invests in a top-notch police department that has drawn national recognition.
"The Longwood University Police Department is a real point of pride for the university, and we hear from parents and students each day that they have a lot of confidence in the safety of our campus," said Dr. Tim Pierson, vice president for student affairs, who oversees the department. "In the last 10 years, we have nearly doubled the security budget on campus, including growing our law enforcement staff to more than double the national average for a population our size."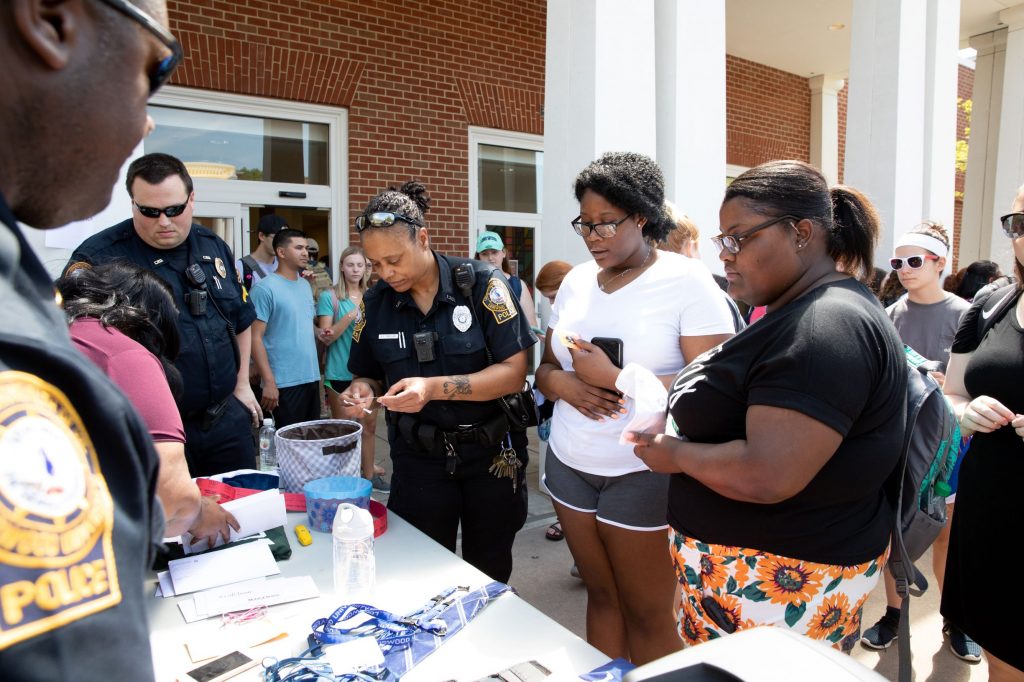 The police department has adopted community-policing practices focused on building connections with the community and utilizing proactive, student-focused crime-prevention strategies that include free security-focused training and making police officers available to students in nonenforcement capacities.
—Sabrina Brown