Humans are great at a lot of things, but one thing we find challenging is making a significant lifestyle change over the long haul.
We gain back that 10 or 20 pounds we fought so hard to lose. We pledge to be tidier, but we only do it for a while. We're all in for recycling, but it's time-consuming and we don't keep it up.
That's the reason I am so impressed that—more than halfway through the on-campus portion of this semester—most students are still conscientiously wearing face coverings on campus, even outside.
At one student event I attended, where every student was wearing a face covering, one young woman told me that a culture of mask wearing has developed on campus. She added that students who don't cover their faces quickly find out from their fellow Lancers that it's not acceptable behavior.
Please encourage your student to continue to follow the guidelines for wearing a face covering, observing social distancing and washing their hands. Their vigilance is key to remaining on campus until Thanksgiving—but, more importantly, to staying healthy.
Also, even though the weather is cooling a bit, we're continuing to encourage students to spend time outdoors by creating spaces conducive to socializing (with appropriate distancing, of course). This includes 100 Adirondack chairs and four fire pits spread throughout campus.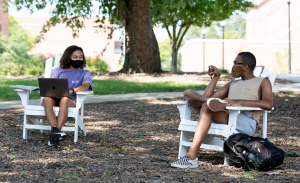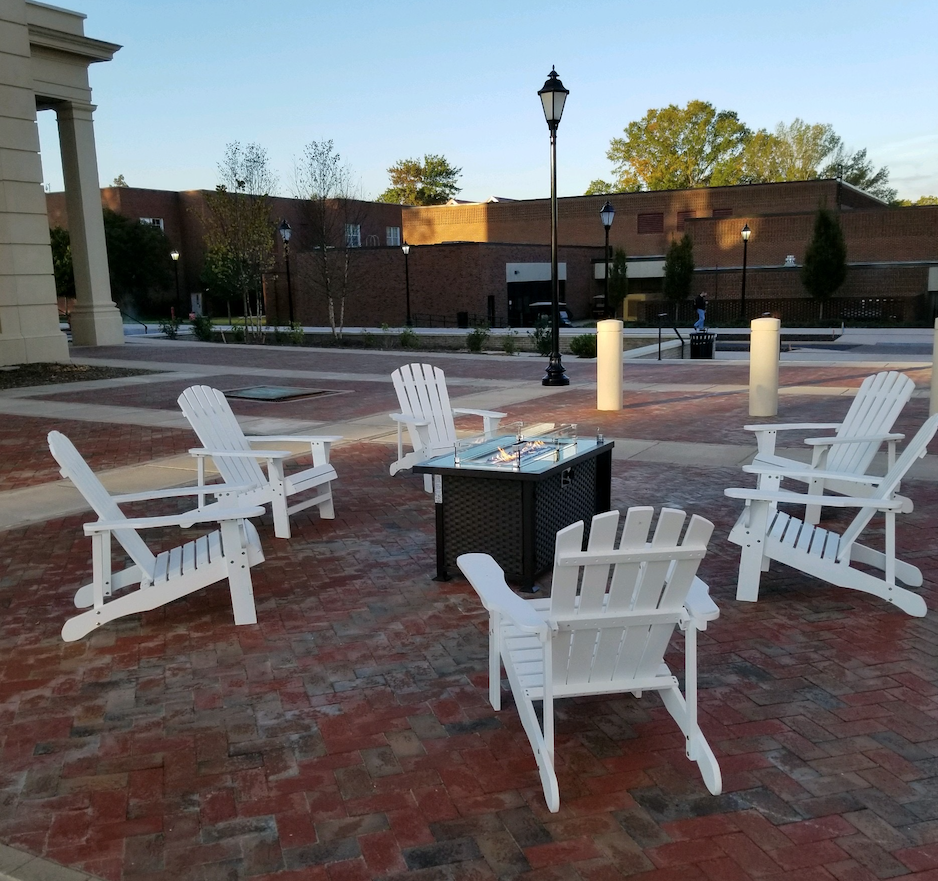 The chairs and the fire pits seem to be a hit. Here's part of a thank-you note one student sent to a staff member about the new amenities:
"I just wanted to say thank you so much for transforming the outdoor space into an easily accessible and welcoming atmosphere to get students outside. I really have thoroughly enjoyed sitting in the Adirondack chairs or picnic tables on Stubbs and look forward to testing out the new fire pits!"
—Sabrina Brown