There are many things I love about our Longwood students: They're friendly, kind, thoughtful, hard-working, unpretentious. Many of them also are really good sports, as the story I'm about to tell you will show.
Recently, 8-year-old Regan Vogel, the daughter of Longwood photographer Courtney Vogel, was on campus. She'd accompanied her mom to an assignment and kept herself busy collecting colorful leaves.
All was not exactly well, though. Regan noticed the smiles of students she encountered were hidden by their dutifully worn masks. Couldn't they do something about that? Regan mused.
In a moment of collective creativity, the group drew smiles on the leaves and the students placed them in front of their masks for a photo op.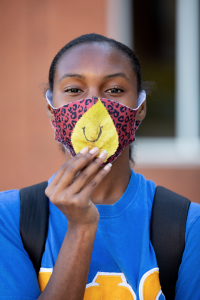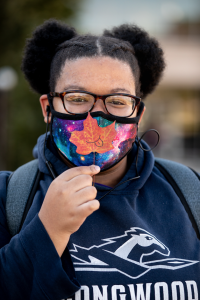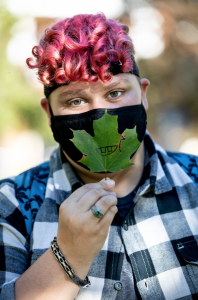 Regan was happy, and we hope these photos make you feel that way, too.
—Sabrina Brown