Now that the news has sunk in of Longwood's history-making wins in the Big South men's and women's basketball championship games this past weekend, you may be wondering what happens next. (In the photo above, women's head coach Rebecca Tillett gets a soaking after her team's title-clenching win against Campbell.)
The simple answer is that both teams will be playing in their respective NCAA Tournaments for the first time in Longwood history. For those of you who are new to March Madness, there's a primer below on what happens between now and the first games of the tournament.
Regional Selection Sunday Watch Parties
Also, there will be regional watch parties held around the state for the NCAA Selection Sunday shows March 13 that parents are more than welcome to attend. You are an important part of the Lancer Nation! Join in the fun as we find out who the men's and women's teams will face in the first rounds of their tournaments. Wear Longwood attire, and bring your Longwood scarf if you have one.
These regional watch parties (locations below) begin at 5:30 p.m. on March 13. (The televised men's show starts at 6 p.m., and the women's show at 8 p.m.).
Farmville
Willett Hall 
Longwood campus
(free food, drinks, giveaways, highlight videos and more!)
North Street Press Club
127 North Street
Virginia Beach
ShoreBreak Pizza and Tap House
2941 Shore Drive
Va Beach, VA 23451
Let us know you're coming on Facebook!
Richmond
River City Roll
939 Myers St.
Richmond, VA 23230
Let us know you're coming on Facebook!
Northern Virginia
Fireworks Pizza – Courthouse
2350 Clarendon Road
Arlington, VA 22201
Join our Facebook group and let us know you're coming!
You can keep an eye on go.longwood.edu/horsepower for NCAA tournament developments, as well as the NCAA tournament websites for the women and the men.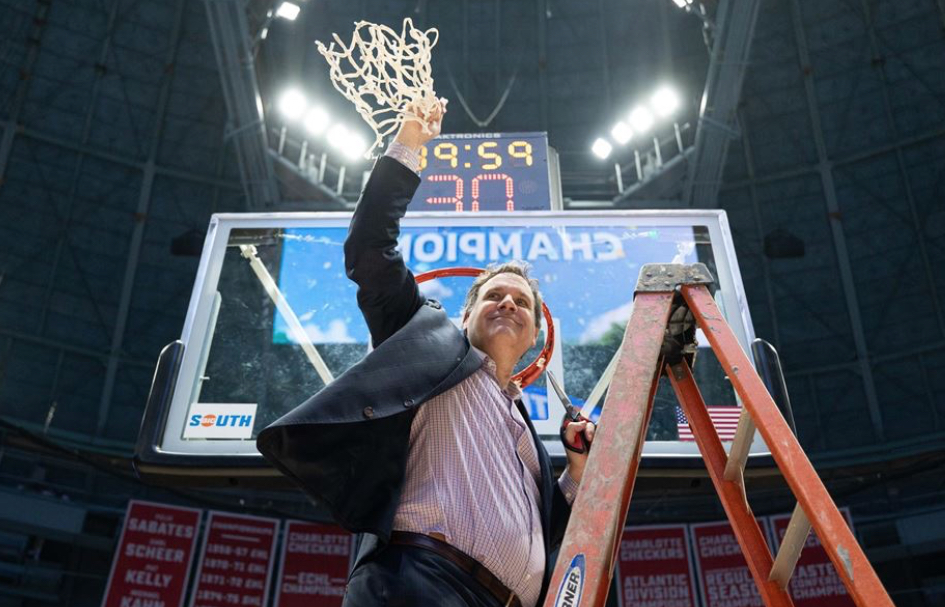 NCAA Tournament Primer
The following information applies to both the men's and women's tournaments.
As winners of their Big South Tournaments—also a Longwood basketball first—the men's and women's teams are among the 32 Division I teams receiving automatic bids to the NCAA Tournament.
On Sunday, March 13, the NCAA will announce the 36 teams receiving at-large bids, bringing the total number of teams in the tournament to 68. Also on March 13, before any tournament game is played, the teams are ranked 1 through 68, with the best team—based on regular season and conference tournament performance—sitting at No. 1.
The opening round of the tournament is known as the "First Four"—four matchups between the four lowest-seeded automatic qualifiers and the four lowest-seeded at-large teams. Each subset plays against itself (at-large teams face at-large teams, and automatic qualifiers face automatic qualifiers).
After this round, a field of 64 teams remains for the first round of the tournament. Those 64 teams are split into four regions of 16 teams each, with each team being ranked 1 through 16. That ranking is the team's seed.
In order to reward better teams, first-round matchups are determined by pitting the top team in the region against the bottom team (No. 1 vs. No. 16). Then the next highest vs. the next lowest (No. 2 vs. No. 15), and so on. In theory, this means that the No. 1 seeds have the easiest opening matchups in the bracket.
All March Madness men's games will be broadcast on either TBS, TNT, TruTV or CBS. Women's tournament games can be found on ESPN networks.
Keep an eye on go.longwood.edu/horsepower to see how the men's and women's teams are seeded for their tournaments, who their first opponents will be and when the games will be played.
It's a great time to be a Lancer!
—Sabrina Brown