If you're thinking about brightening up a winter weekend with a trip to Longwood, I have a suggestion: Feb. 24-25.
Why?
Friday evening: Free concert by the Richmond Symphony
Saturday afternoon: Men's basketball's last home game of the season vs. UNC Asheville
Saturday afternoon: Exhibition of paintings by nationally acclaimed folk artist Eldridge Bagley
Of course, you can also try out Farmville's brewery, wine-tasting venue or a local restaurant; stroll and shop on Main Street; and, most importantly, spend some quality time with your student and give them a hug.
Here are a few more details.
Richmond Symphony Concert
Friday, Feb. 24, 7:30 p.m., Jarman Auditorium, Longwood campus
All you need to attend this concert is a love of good music. It's free, and no tickets are required. Included on the program are Lalo's Symphonie espagnole, featuring violin soloist María Dueñas, and Brahms' Symphony No. 3.
Men's Basketball vs. UNC Asheville
Saturday, Feb. 25, 4:30 p.m., Willett Hall, Longwood campus
The reigning Big South champions take on UNC Asheville for their final home game of the season. General admission tickets are $8. Attendance has been high this season, so I recommend getting your tickets in advance at longwoodtickets.com. (Longwood students always get in free.) Also, you'll be part of history as this is the last game of Lancer basketball ever to be played in Willett Hall. Both men's and women's teams will play in the new Joan Perry Brock Center starting next season.
Reflections of the Heart: Eldridge Bagley—50 Years of Painting
Saturday, Feb. 25, 11 a.m.-5 p.m., Longwood Center for the Visual Arts, 129 N. Main Street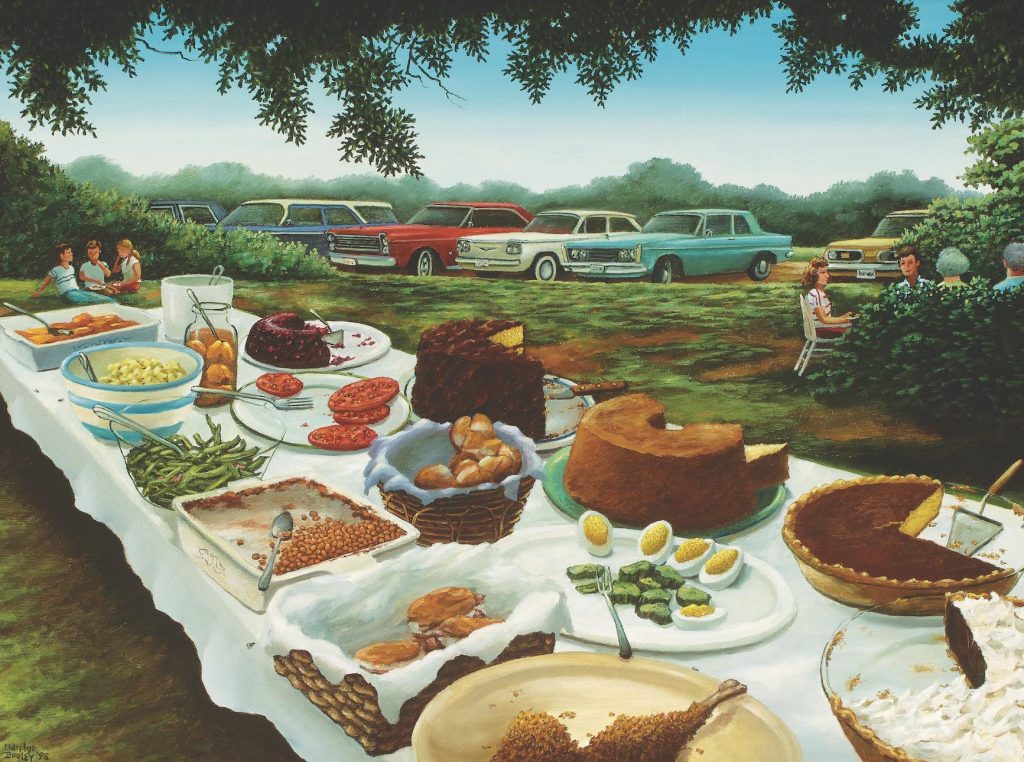 Bagley often depicts the substance and meaning of a vanishing small-town and agrarian lifestyle in his work. Relationships with family, friends, neighbors, religion and the land are important themes in this retrospective exhibition.
Lodging
If you'd like to spend the night in Farmville, here's a list of places to stay.
Hope to see you here in Farmville later this month!
 —Sabrina Brown