It was fun to see students filtering back onto campus Tuesday afternoon and evening after fall break. It's lonely here without them!
We got some much-needed, heavy rain throughout the day yesterday—just in time for the first round of kids who flock to campus each year to see their favorite authors and illustrators at the Virginia Children's Book Festival, which has been held at Longwood since it began six years ago. I could see the children trooping down the sidewalks between Lancaster Hall and the Upchurch University Center with their colorful backpacks—but mostly without raincoats or umbrellas—seemingly unconcerned by, or even enjoying, the drenching they were getting.
Did you know that the Virginia Children's Book Festival is the largest children's book festival on the East Coast? Did you know that the festival brings the "rock stars" of children's and young adult literature to campus? This includes Todd Parr (The I Love You Book and many others), Victoria Kann (of Pinkalicious fame) and Katherine Paterson (Bridge to Terabithia and Jacob Have I Loved) and numerous Newbery and Caldecott medal winners.
This year we're expecting 10,000 elementary, middle- and high-school students—many of them on school field trips and traveling from quite a distance away—to attend. Longwood is the lead sponsor of the festival, which has grown into a nationally recognized event, drawing the attention of the Washington Post as well as regional newspapers and television stations.
And it's all free.
For your students—especially those who are preparing to be teachers—it's a great opportunity to see how authors and illustrators relate to their readers. Longwood students can attend any of the presentations, workshops and other activities.
Students also can get involved in the festival by volunteering. This year, more than 90 Longwood students are helping out at the festival. That's about 75 percent of the total volunteer "workforce"—and another example of citizen leadership at work.
You can read more about the festival in this piece by Longwood Vice President and Chief of Staff Justin Pope in the Richmond Times-Dispatch titled "How Farmville Became a Mecca for Children's Literature".
If you're looking for a reason to come to campus—and you still love children's literature—consider a road trip. The festival continues through tomorrow, Friday, Oct. 18. You can find a schedule of Friday's events here.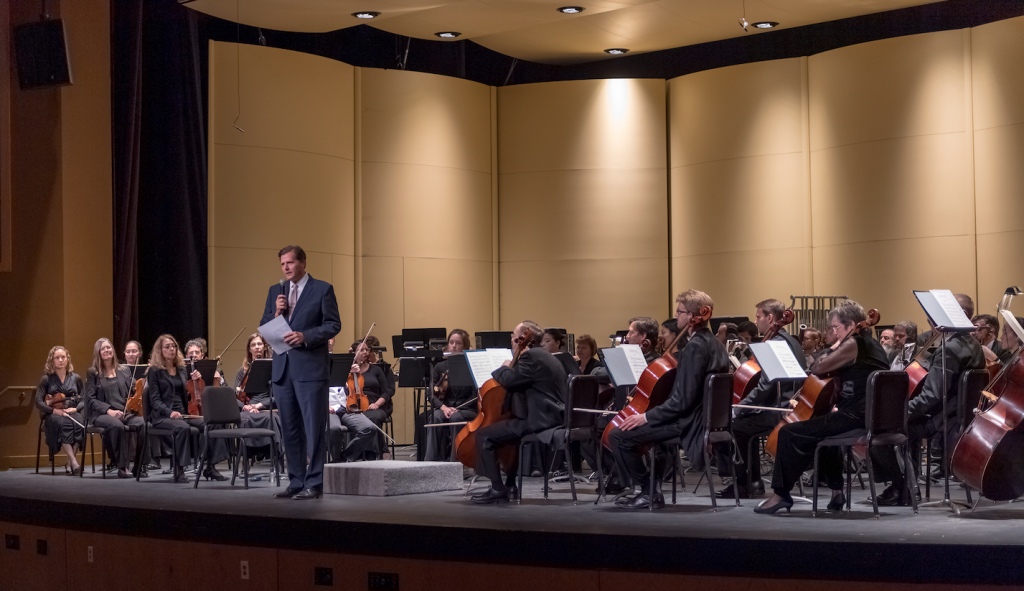 Here's another event that might entice you to visit campus this month.
The Richmond Symphony will be giving a concert beginning at 3 p.m. on Sunday, Oct. 27. Longwood students get in free with their ID, and tickets for the general public are $20. The program includes works by Tchaikovsky, Barber and Rachmaninoff.
It's a great opportunity to share some of Virginia's finest classical music with your student. Plus your ticket is worth $2 off a tasting at The Virginia Tasting Cellar (valid Oct. 25-27) in Farmville. For more information and to buy tickets, go to: go.longwood.edu/symphony.
—Sabrina Brown