If you're like me, you often hear more about problems than you do about what's going well in your student's life. That's what we get for loving and supporting them—they feel safe telling us everything. 🙂
So, with Valentine's Day coming up tomorrow, I thought you might enjoy hearing some of the good things that have been happening around here this semester. Even though just a few students are featured below, I think most Longwood students—including yours—could come up with a similar happy experience.
It made me smile to meet these students and talk to them for a few minutes. Hope their comments and photos below have the same effect on you.
Happy Valentine's Day!
—Sabrina Brown
Study Buddies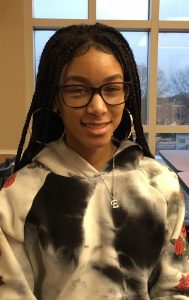 Last week in biology I made two new friends to study with. We really didn't communicate until we bonded over how hard a test was. Now we plan on doing better in the class with each other's help.
Erica Lucy '23
Kinesiology

Getting Her First-Gen "Peeps" Together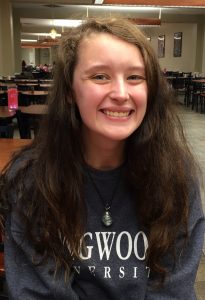 I joined a new organization that I'm helping to create—a support network for first-generation college students (like me!).
Cece Corbin '22
Liberal Studies/Elementary Education
A Poet—And He Knows It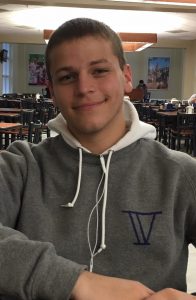 I'm still in school, so that's a plus. I'm focusing a lot of energy on poetry. I think I want to be a writer now. My poetry professor has been giving me a lot of great critiques, and my poetry has definitely improved.
Jackson White '21
Psychology
Old Friends, New Friends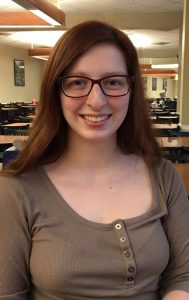 My best friend from high school came down to visit me this weekend. I got to show her around campus and introduce her to my new college friends. We baked cookies together and we went to Hampden-Sydney so I could meet a friend of hers that goes there. He cooked us a really delicious fried rice dinner.
Sydney Warren '23
Mathematics

Making the Grades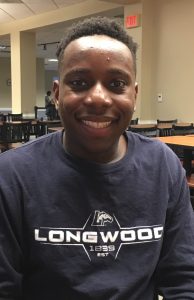 I got a 100 on a group project and raised a C to a B in my psychology class.
Justin Harris '23
Psychology
Sunset on the Trail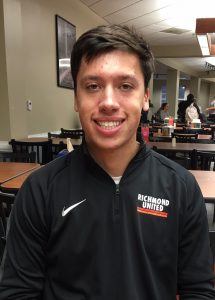 I went biking on the High Bridge Trail last week and watched the sunset.
Eli Carr '23
Business Management
An Ounce of Prevention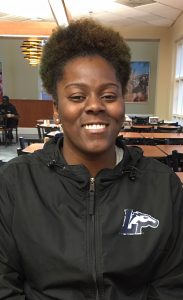 I was able to avoid getting the flu because of you [Mom]. I used all the home remedies you taught me. I also managed to do exceptionally well on my first neuroscience exams of the semester.
Angel Rowlett '21
Psychology

Superlative Praise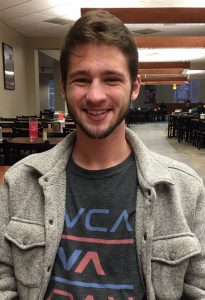 On Monday, I gave a presentation, and my professor said it was one of the best presentations he'd ever seen.
Benjamin Phillips '21
History

Effect and Cause?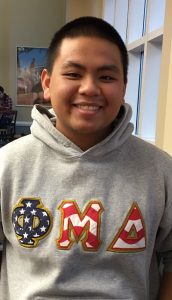 Classes are going great this week, and I'm still getting enough sleep.
Nam Nguyen '20
Mathematics

So Much To Do—But Loving It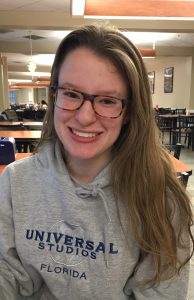 I have been very busy with honor and conduct board, my RA job and new member process with sorority events each week—and a lot of studying. I am learning how to have more fun and balancing better so far this semester. All my professors are so encouraging and supportive, which I am so grateful for. And I'm looking forward to some fun times during spring break at Disney World!!
Brooklynn Weissenfluh '22
Communication Sciences and Disorders

Going Up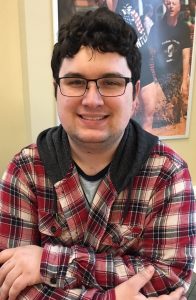 I managed to raise my bio grade by almost a full letter grade.
Ronald Rempert '23
Biology
Look Who's Talking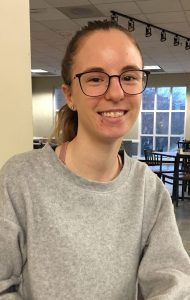 I had great conversations with Dr. Kat Tracy [professor of medieval literature] in my mythology class.
Kendall Throne '21
English